Messages

3
Likes

0
Location
Hey all! I know that this is probably over asked but ever since I got my AP and tuned my car I have been wondering just how accurate the Est. HP and Est. TQ figures on the AP monitor are. Just to paint the picture, mine is a 17' with stock turbo and internals, stock IC, and stock intake. I am running the AET Motorsports VUDU Catless DP, custom mandrel bent 2.5" straight pipe (no tip), VUDU Symposer delete, and NGK Iridiums SHR's...
I got all 3 stages of the Cobb OTS tunes while waiting for a custom stratified tune, and settled for Cobb's STG3 OTS tune. The car feels way more responsive and aggressive, and the boost buildup is way better than on the Stratified tune. I got the Stratified mainly for the crackles/bangs, not so much performance...
But yeah, here are some photos and videos of my car, I was told I was never going to reach more than 225 Crank but if the AP's monitor is accurate I might've just hit that 240 on stock everything!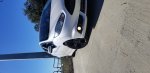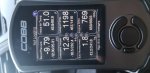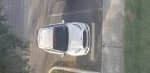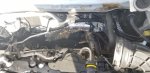 [video]https://drive.google.com/file/d/1eQcSxMjqIL5aPHnnK1IWjCFQpdFv9wdh/view?usp=sharing[/video]