Messages

205
Likes

32
Location
2014 Ford EcoBoost Challenge Rolls into 12 U.S. Cities Starting in April for Consumer Drives of Hottest Ford Products
2014 Ford EcoBoost? Challenge gives consumers across America a fun and free opportunity to drive the hottest new Ford products
This year's EcoBoost Challenge includes a host of vehicles from Ford's fuel-efficient EcoBoost-powered lineup – the hot Focus ST and Fiesta ST models; closed-course competitor drives feature Escape, Fusion and F-150
Most locations to provide sneak peek at highly anticipated Ford models, including the all-new F-150 and Mustang, and new EcoBoost-powered Ford Expedition. Interested consumers can sign up at ecoboostdrive.com
[video=youtube;fYJ86GZyy50]https://www.youtube.com/watch?v=fYJ86GZyy50[/video]
Ford Motor Company is giving fans, and potential customers, in 12 cities across America a chance to get behind the wheel of its latest products with its second EcoBoost? Challenge consumer drive tour.
Kicking off April 12 in Phoenix, the EcoBoost Challenge gets consumers behind the wheel of some of Ford's most popular vehicles on three exciting closed-course tracks, including back-to-back drives with competitor vehicles. More than 28,000 people took part in last year's EcoBoost Challenge for a fun and free chance to test drive Ford's hottest new cars, truck and utility vehicles.
At most events, participants will get an early look at some of Ford's most anticipated new models, including Mustang, F-150, Transit Connect Wagon and EcoBoost-powered Expedition.
At this year's event, EcoBoost Challenge participants can compete against the clock in a Fiesta ST, and thrill to hot laps with a professional driver in the Focus ST – letting them see for themselves what all the glowing reviews are about. Hybrid fans will have an opportunity to put the C-MAX Hybrid through its paces against the competition.
"Whether it's our EcoBoost or electrified products, there's no better way to experience the quality, innovation and fun of the Ford lineup than to get in the driver's seat," said Amy Marentic, Ford global car and crossover group marketing manager. "The EcoBoost Challenge lets consumers experience for themselves the technology that helps Ford deliver better fuel economy and a more engaged driving experience than the competition. And it's just a lot of fun!"
By combining advanced engine technologies such as turbocharging, direct injection and variable valve timing, Ford EcoBoost engines help customers conserve fuel without sacrificing power. In North America, EcoBoost sales make Ford the leader in turbocharged direct-injected gasoline engines in its core, high-volume passenger vehicles, such as Fusion, F-150 and Escape. By the end of 2014, more than 90 percent of Ford's North American lineup will be available with an EcoBoost engine.
The 2014 EcoBoost Challenge events will take place on Saturdays in April, May, June and July in the 12 markets listed below. Each EcoBoost Challenge venue will include three closed-course setups, including an ST Performance Academy layout, a Hybrid Challenge course and an EcoBoost Challenge Drive. Both the EcoBoost and hybrid courses allow participants to drive Ford products against the competition.
Pre-registration is live at
ecoboostdrive.com
. Space is limited and available on a first-come, first-served basis. Events are open 9 a.m. to 6 p.m. in most markets. Locations and dates are:
Phoenix: University of Phoenix Stadium, April 12
Charlotte, N.C.: Charlotte Motor Speedway, April 18-19 (in conjunction with Mustang 50th celebration)
Miami: Calder Casino and Race Course, April 26
Orlando: Daytona International Speedway, May 3
Los Angeles: Santa Anita Race Park, May 10
Dallas: AT&T Stadium, May 17
Seattle: Emerald Downs, May 31
Houston: Reliant Stadium, June 7
Columbus, Ohio: Ohio State University, June 14
Chicago: Arlington Park, June 21
San Francisco: Golden Gate Fields, June 28
Indianapolis: Lucas Oil Stadium, July 19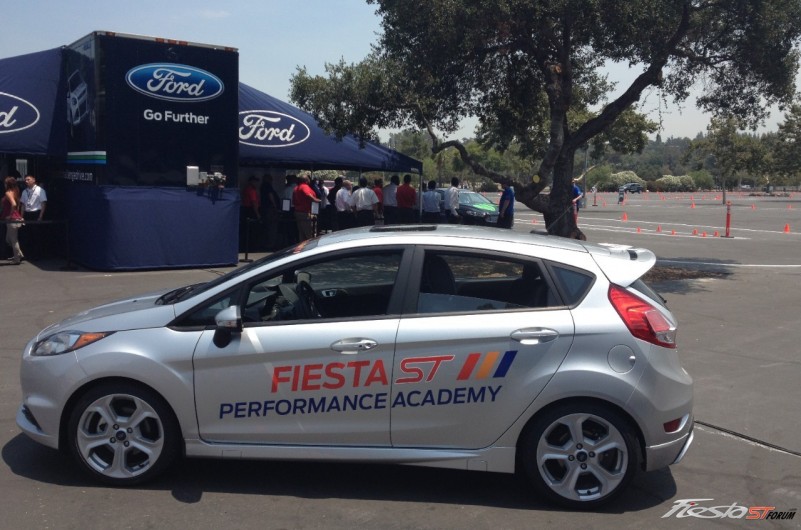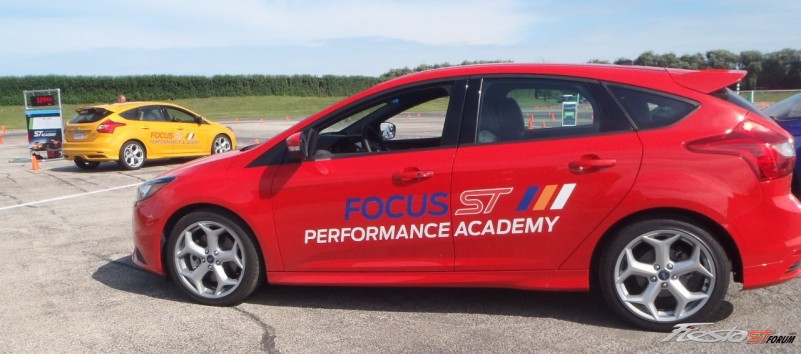 Fiesta ST Forum Members - Sign Up Here!