Messages

8
Likes

0
Location
Hello all! Looking to sell some parts I've kept from my Fiesta. All aftermarket parts were on before I went big turbo, and I have a bunch of factory parts I no longer need.
I'm not really sure how much this is all worth, so prices are negotiable. Shipping at buyers expense. Local to south eastern Michigan.
2J Racing Cowl Intake: ($200)
Only ran for a couple months, and then went a different direction when I went big turbo. Includes all lines and extended mass airflow sensor wire. One of the lines was touching the back of my engine and I didn't realize it, so there is some melted spots. I noticed it a couple days after install and rerouted it, and it worked after. If local I would be willing to swap cowls as well, since mine is already cut.​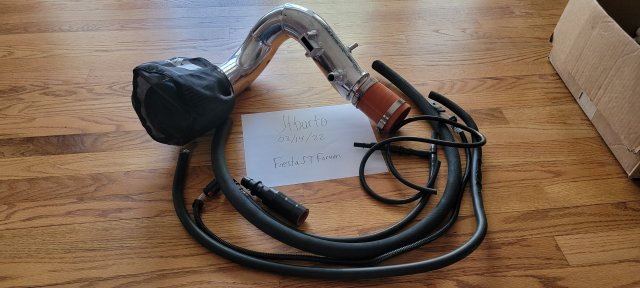 ​
​
​
Factory wheels: ($400)
Wheels that were on the car when I bought it. Include functioning tire pressure sensors. Finish isn't the best, and one has a scratch on the face of it, but they do not have any curb rash or bends on them. Tires are bad and I can remove them first if wanted. Would prefer local pickup on these due to their size, but willing to ship if needed.​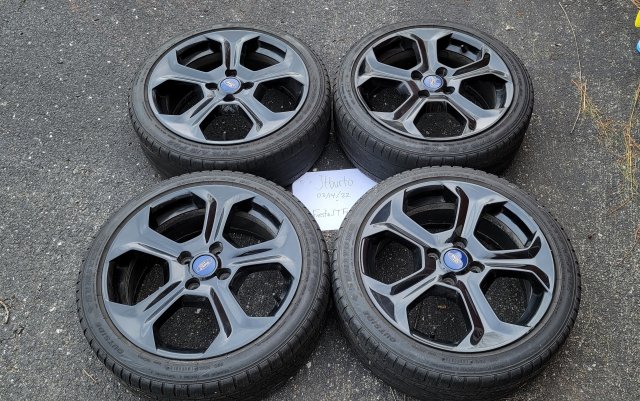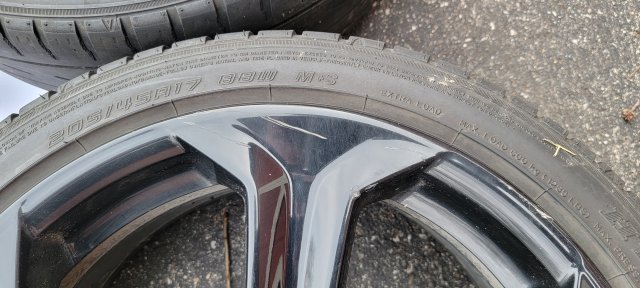 ​
​
Turbosmart Kompact Shortie Plumb Back BOV: ($125)
Only was on the car a week, as I decided to get a louder one. Some scratches from during install, but fully functions.​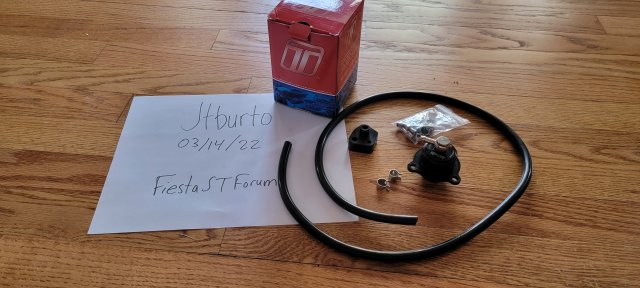 ​
Factory Radiator: ($75)
Has about 40k miles on it, no leaks. Removed when I put a Mountune Radiator on.​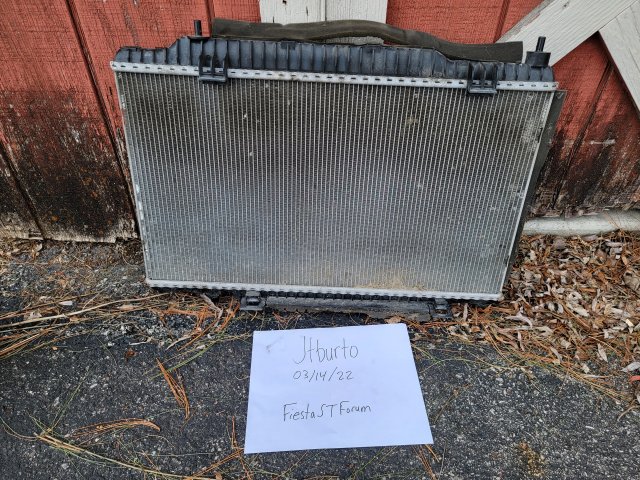 ​
​
​
Factory Intake with Ram Air panel filter: ($60)
Intake in good shape and includes all clamps. If you would like the filter by itself let me know as I still have the factory filter.​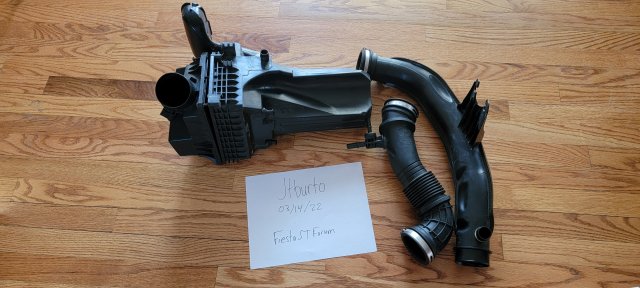 ​
Factory BPV: ($30)
I have two of them, price is for one. Both fully functional.​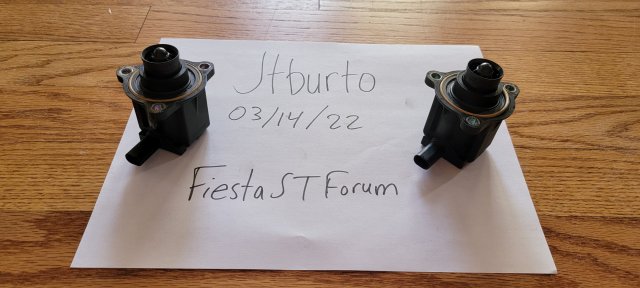 2016+ Factory evap lines: ($50)
Changed these to the 14-15 evap lines when I changed my intake.​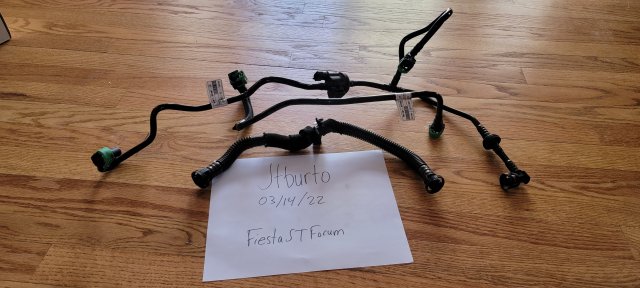 Misc Factory Turbo and intake components:
Factory turbo elbows, wastegate actuator, boost control solenoid, charge pipes, coolant feed and drain lines, and oil drain line. $50 for all, but I can sell parts individually if needed.​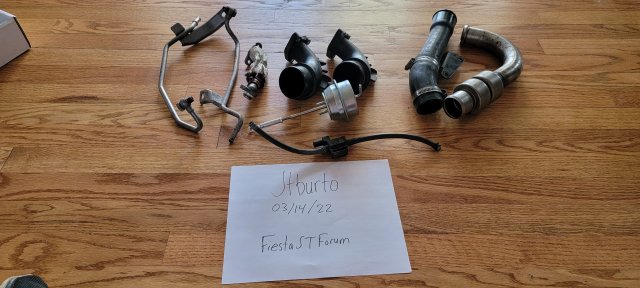 ​
JMS Pedalmax for 2011-2018 Fords (PX1114F): ($200)
Brand new in its box, works for any Ford from 2011 to 2018.​
​