Hello all,
I'm putting my car back to stock and parting it out. This is a bundle turbo package that I want to sell all together. Hope this fits the needs of your build!
I read the sale posting rules so I went back and took a few additional photos with my forum name and today's date 11/12/17! You can check my eBay account "sccvw" and you'll see I have a 100% seller/buyer rating.
SOLD!!! : Mountune MRX Turbo / Downpipe / Turbosmart BOV & Boost Reference Adapter. These parts where used for ~ 2500 miles. Asking $1200 for local pick up otherwise it will be another $100 to ship.
All parts are 100% accounted for! I recommend contacting Dan or Randy at Mountune so they can set you up after you install the turbo with your base time and data logging.
I also have:
STILL for SALE!!! as of 11/23/17 - Mishimoto Intercooler $275 plus shipping. Keep an eye out for the dedicated listing for this intercooler.
SOLD!!! - charge pipe set (missing hot side hose/coupler but stock coupler will work) - throwing in the mishimoto intake hose as well on this sale for free!
$425 + $50 shipping or free local pick up LA county or OC
SOLD!!! - Fifteen52 Tarmac 17x8 ET 42 set of 4. $600 plus shipping or free pick up LA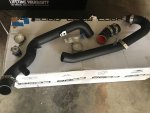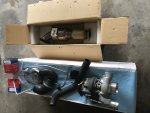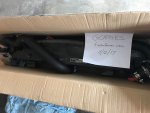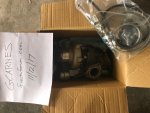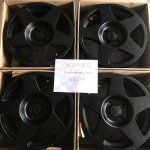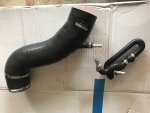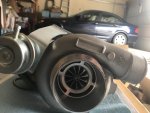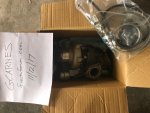 Please email or PM me if you are interested in a LA county or OC pick up. Payments accepted are cash, PayPal, or Zella
Regards,
Gary Carnes
gary_carnes@hotmail.com
Last edited: