Items Needed:
1) Small flat head screwdriver
2) 12961 LED Bulbs
Step 1 - Use the small flat-head and push back the clip and lift at the same time.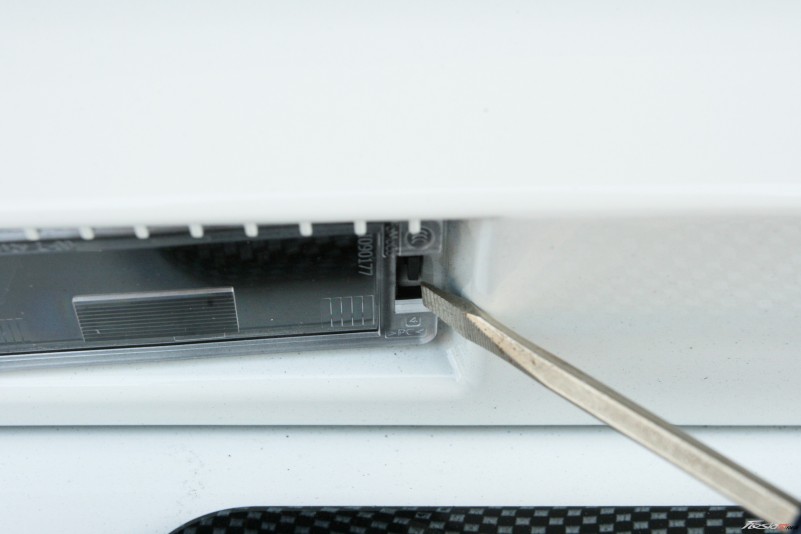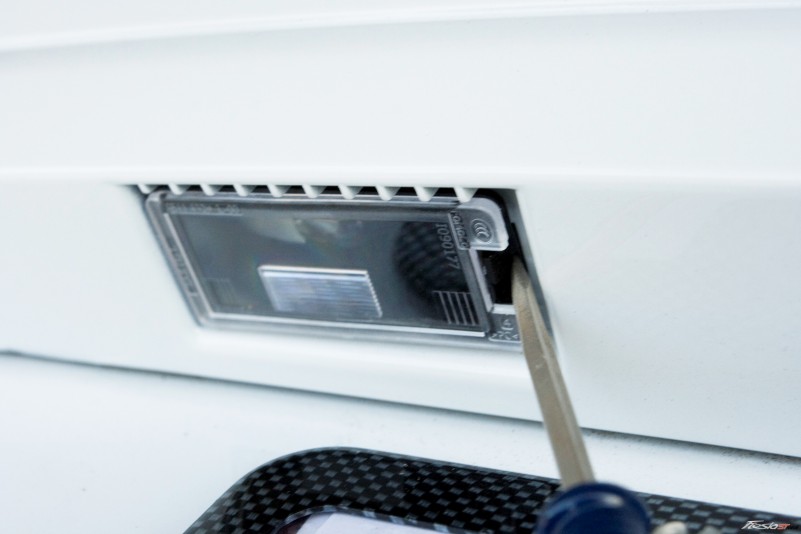 Step 1-B - If you have a hard time lifting it up, you can use a dull butter knife after pushing the clip in.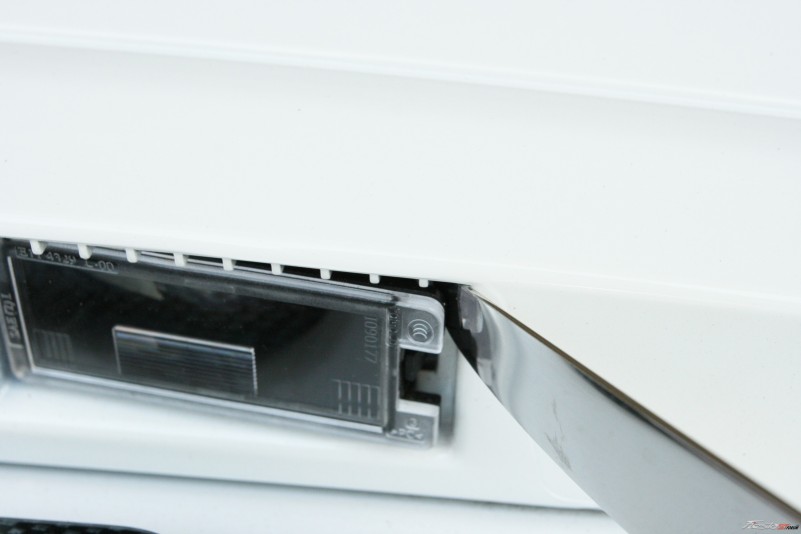 Step 2 - Remove the bulb housing.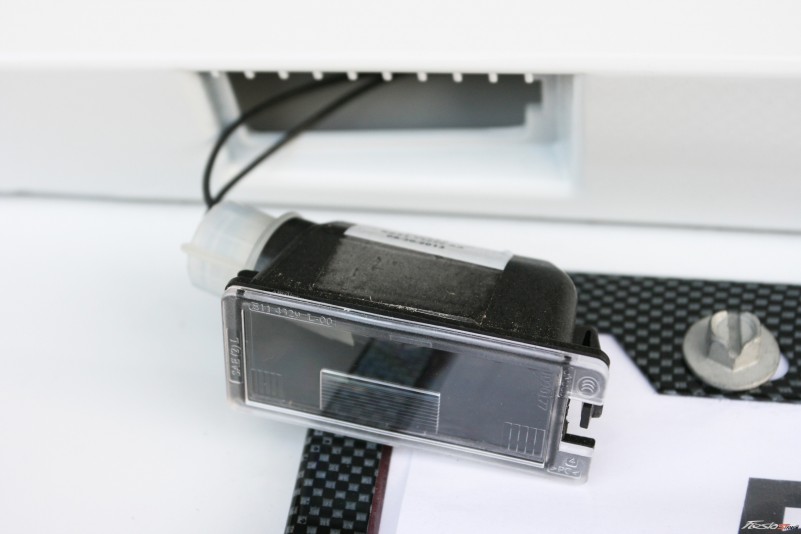 Step 3 - Twist and remove the bulb from the housing.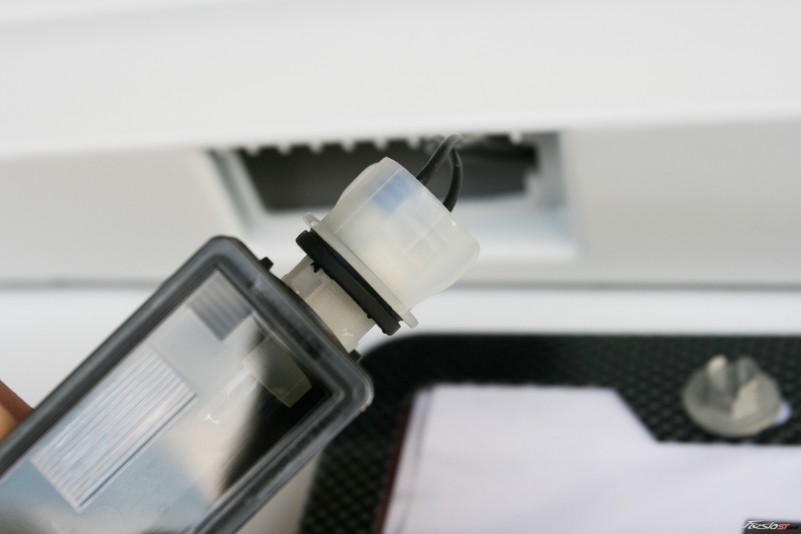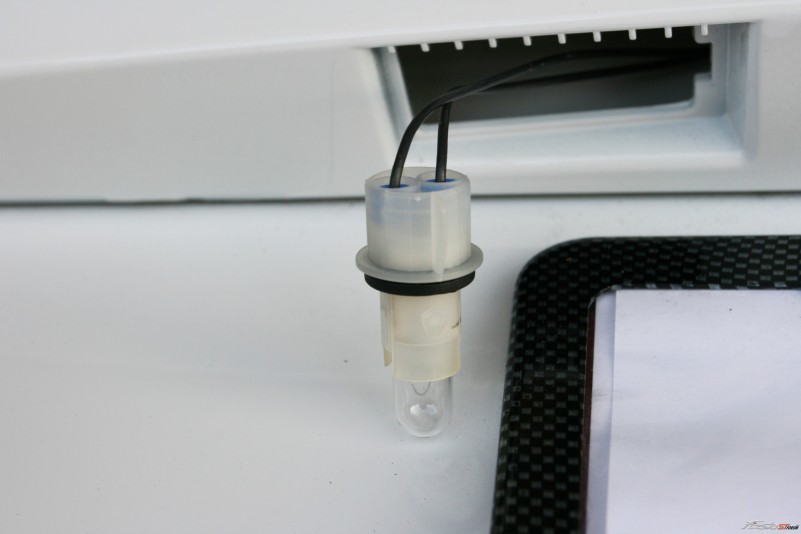 Step 4 - Remove the old bulb and replace it with the new one.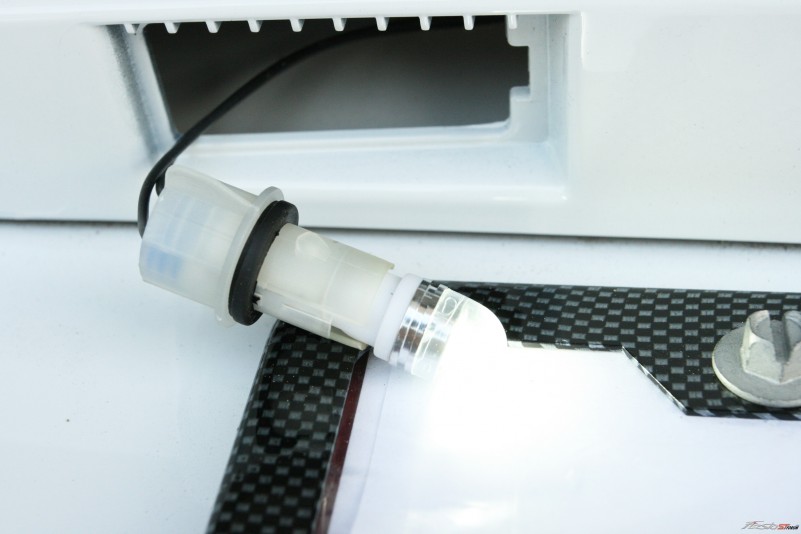 Old bulb compared to the new LED Bulb.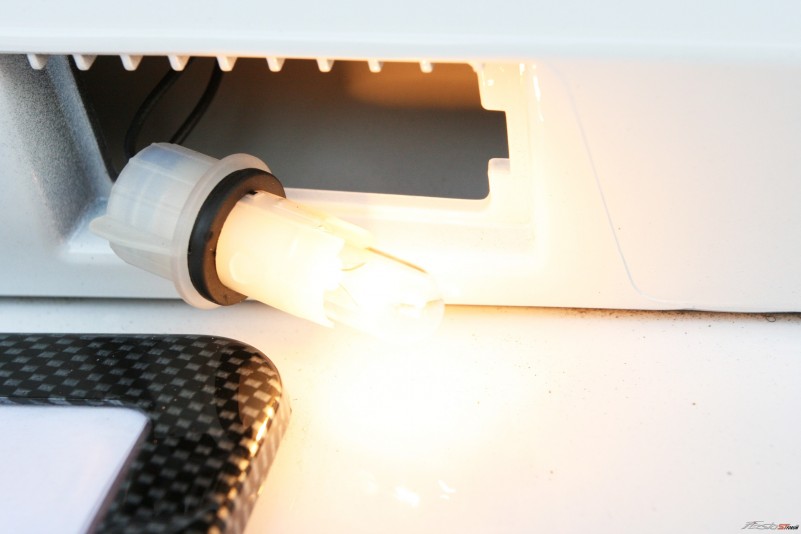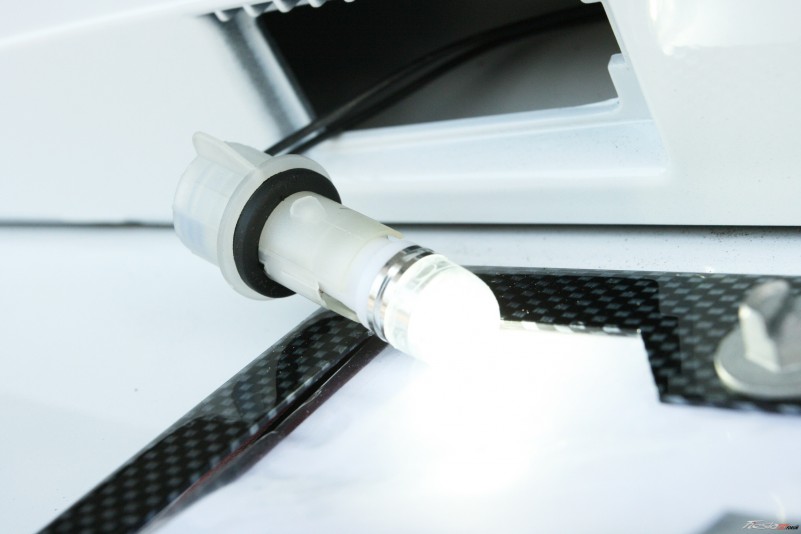 Final Results.