Messages

6
Likes

6
Location
https://www.facebook.com/marketplace/item/1481075438947055/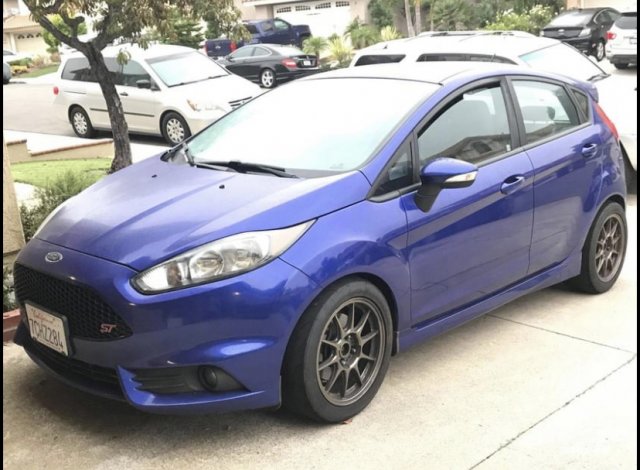 I'm looking at a number of cars right now, but this seemed like a pretty good deal, and is basically the only FiST I could afford right now that isn't a salvage title or anything. It's a clean title, 107,000 miles "adult owned", has maintenance records including tires, oil changes etc.
List of mods:
FSWERKS cold air intake
Cobb front mount intercooler
Cobb turboback exhaust w/ high flow cat
Cobb Accessport (w/ Stage 3 tune)
Cobb rear motor mount
Hawk Street brake pads
Motul brake fluid
Mobile 1 Synthetic engine oil
Konig Dekagram 16 x 8" bronze wheels w/ Nankang NS-2R tires
Hawk DTC-60 front pads (for race use only)
I'd want most of these myself anyway if I could've afforded new / lower miles. It seems pretty basic Bolt-ons, no big turbo or anything crazy. I believe he's the original owner / modder, but will ask to make sure.
It's been tracked 'occasionally' & used in AutoX but the guy is upfront about the hard miles and seems trustworthy overall.
I would take it to get inspected before anything, but assuming nothing major turns up in inspection, does it seem like I'd be getting myself into a trainwreck / endless money pit? Or like a pretty good deal on a fun, reasonably reliable car? What should I expect?
Last edited: