Messages

114
Likes

66
Location
I've been running MCS 2-way adjustable remote reservoir dampers with Eibach springs (400lb front, 350lb rear) for a year now. The front dampers are Fiesta dampers, the rears are Mazda 2 coilover dampers. About half of these pictures were taken during the installation a year ago, so the sizes aren't consistent.
The rear dampers use clevis mounts instead of the OEM style shock mount at the top. The rear shock reservoirs are mounted inside the car, in the side pockets of the hatch.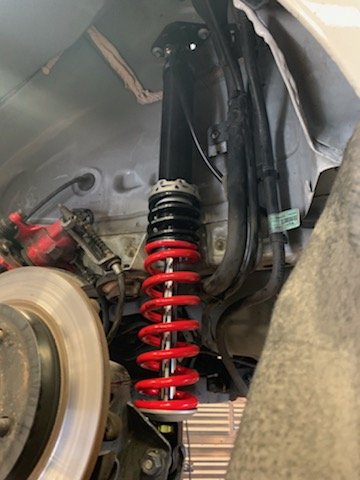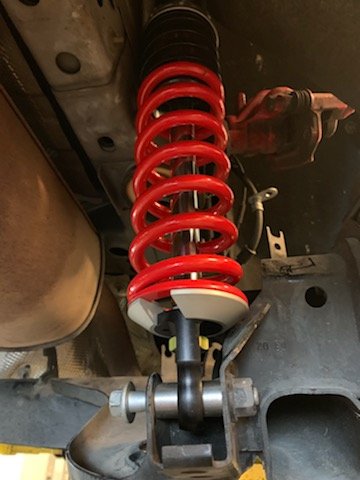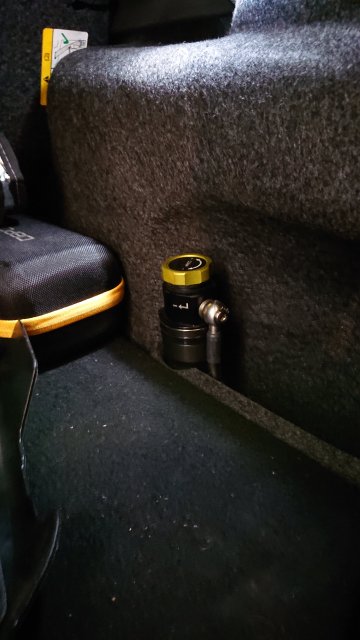 The front shocks use BC Racing camber plates with the shock mount drilled out to fit the 22mm shaft. The front reservoirs are mounted in the engine bay, with the driver's side mounted on top of the battery (a simple plate sandwiched between the battery tie down and the battery). The passenger side reservoir is held by a mount welded to a Mishimoto coolant reservoir tank (see picture).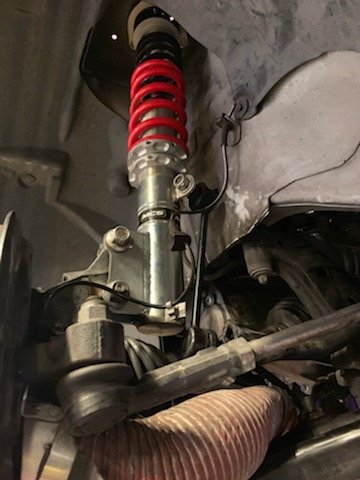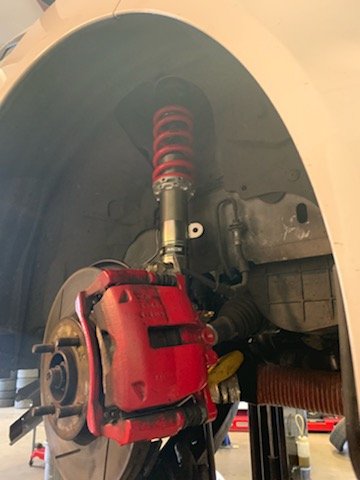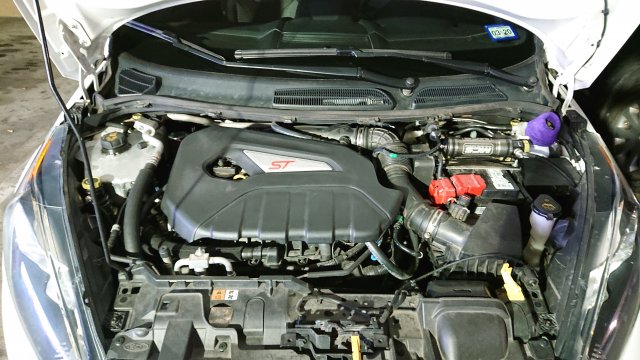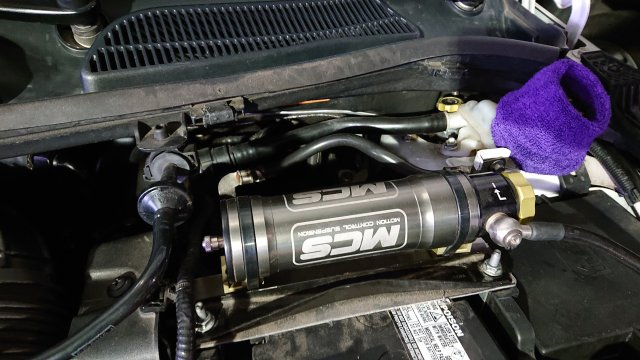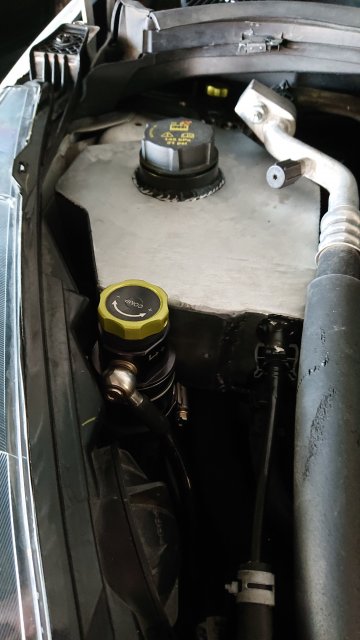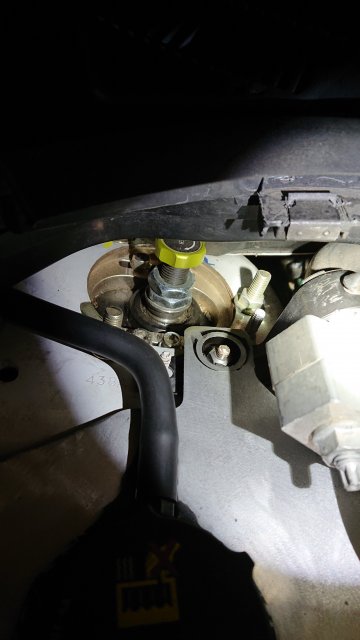 This isn't going to be a review of these coilovers. They're competition level dampers, originally specced for slicks (original spring rate was 600lb front, 400lb rear springs, too much for street driving). I'm just posting these so people know they are an option for track/competition cars. They ride fine on the street, with a rebuild interval is 20-25,000 miles. They're noisy, especially at low speeds. But I think they're awesome and I'm very happy with them.
Last edited: