Messages

51
Likes

34
Location
I bought this fiesta with the mountune MRX already installed and I started hearing an exhaust leak under the car. When I looked under, the flange in between the turbo and downpipe was being held on by only one bolt and all the other bolts were gone. Mountune addresses this issue by selling a $150 locking bolt kit which I had to buy. When removing the remaining nut, the stud snapped off in the turbo.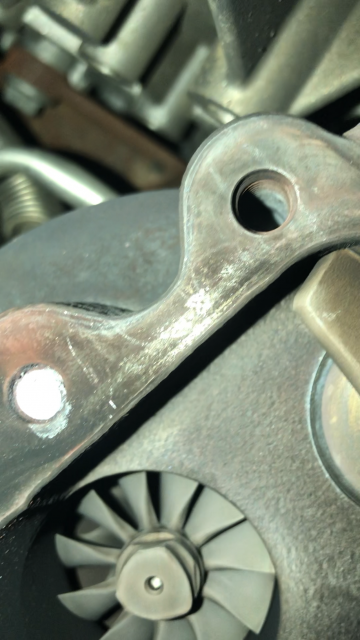 Then had to completely remove the turbo and take it to a machine shop where they were able to drill it out without damaging the threads. I still couldn't install the bolt kit because the studs were missing, so then had to find a stud kit (m8 1.25). The $150 "easy install" kit requires grinding of the clips for them to fit. Finally got it the new studs ,locking fasteners, and turbo back in the car to find a giant gash hidden in my charge pipe.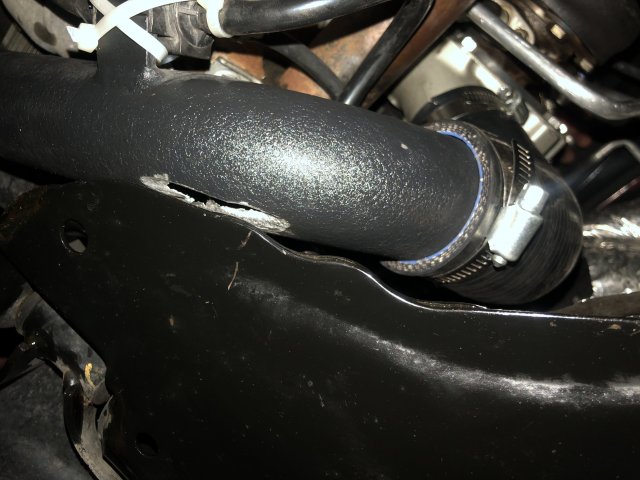 I believe this was cause by engine movement causing it to constantly hit the frame. No wonder I haven't been impressed with this turbo it was leaking like crazy.
I can't install my spare hotside chargpipe because is doesn't have the nipple for the line That connects to the turbo. I'd like to replace the whole charge pipe the one that comes with the turbo kit is just as small as the stock resonator that used to be there.
Does anyone else have this problem? Are there any other charge pipes with the nipple or do I have to go mountune again?
Last edited: