2014 Ford Fiesta ST-2. All option for the year except for Full black leather, sunroof, and OEM GPS navigation. Car has 56xxxK miles (Will go up slightly as I still drive it), is in near showroom condition. I have owned the car since new and all service has been completed as specified at a local dealer or pre-empetively by myself. Brakes are serviced nearly every 6 months (re-grease pins and inspections), oil is factory synthetic, coolant sensor recall performed, sparkplugs changed every 20K miles, transmission fluid already changed/service. Receipts for services included. I wash or wipe the car down every few days, I can guarantee this car is in better condition that some 1 year old cars. More importantly, THE OEM DOOR ACTUATOR IS ORIGINAL AND WORKS. Yes, you've heard about it in secret only, but this car indeed does have the original door actuator and it doesn't click or make noise.Car has also never overheated even in hot, extreme heat. AC blows cold and doesn't leak.
OEM options:
Molten Orange Tri-Coat paint
Recaro seats with Molten Orange two-tone inserts
Grey Rado wheels with red brake calipers (Rash on 1 wheel)
Additional goods:
3M clear-bra on the front bumper/hood. Underlying paint shows no chips or issues, bumper looks new.
Mountune MP215 intake/ECU
Mountune silicone turbo inlet elbow
Mountune cat-back
Mountune Short Shift Kit adapter
Mountune shift knob
Mountune Rear Motor Mount
Mountune hot-side intercooler pipe
Turbosmart boost gauge, ATP driver side vent mount (Gauge is not spliced into existing wire harness, installed with tap-a-fuse to be completely reversible)
Turbosmart re-circulation Bypass Valve
ITG panel filter
2016 Fiesta ST AIPM and screen, flashed to SYNC 3.4. Car now has GPS, FAKRA blue antenna added with install
Mountune Stainless Stell brake lines
Hawk brake pads, Centric Cryo-Treated rotors
New battery 5/20
Husky floor mats (carpets included), Subtle Solution deadpedal
Have all OEM parts (Included with sale) except for the stock cat-back. For an additional 500 I'll include the Team Dynamics 17x7+42 Pro Race 3 with Dunlop Direzza IIIs.
Issues? None really. A dog ran in front of my car within the first year and went under the car (The dog was fine). Pulled down the bumper and headlights, dinged the intercooler, all this was fixed by insurance using new OEM parts. No frame or alignment damage, just ancillaries and bumper/trim. Have full documentation of the parts/process. Wrench light is on as the oil change interval cannot be reset by the gas/brake method. Many others have this issue, Ford has gone on record saying they're aware of the issue and have no plans for a fix on this car as it's trivial and the car is a niche model. Does not affect anything, just a light on the dash. Front brake calipers have had the red paint baked a bit from heat/dust. Last R&R I did in May shows no rips in boots, no sticking, they work fine.
Car is in Mentor Ohio. It runs flawessly and is great fun. Not a single thing has broken on me, it's taken anything I've asked in any environment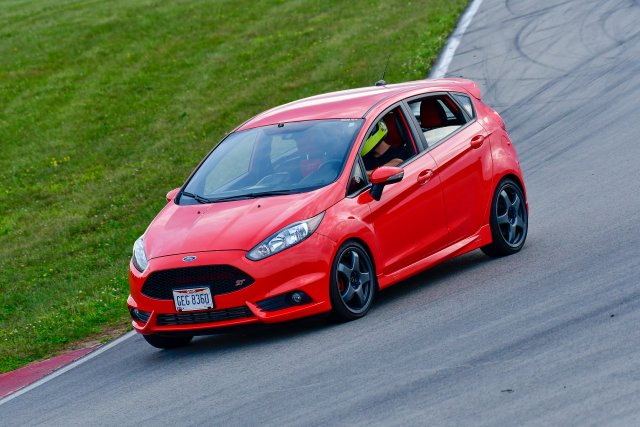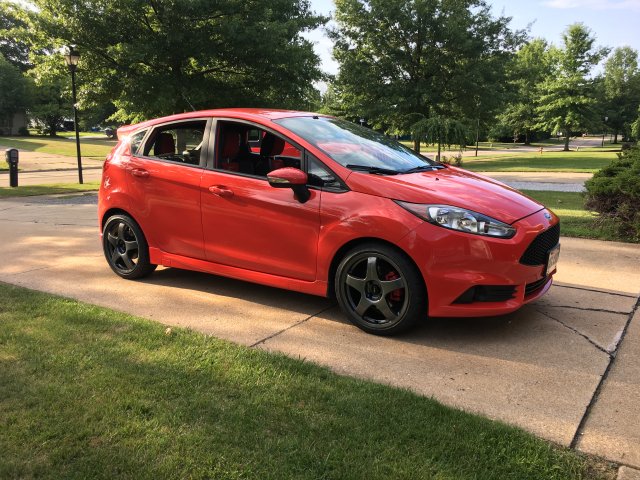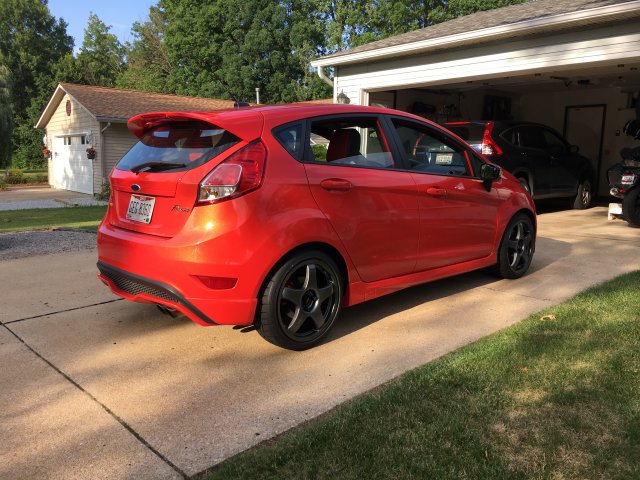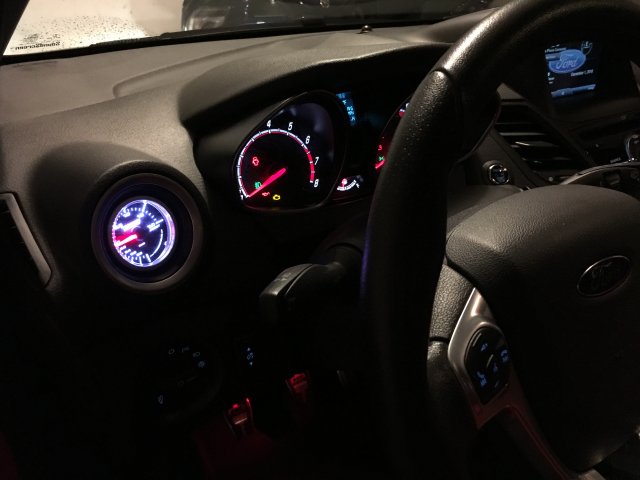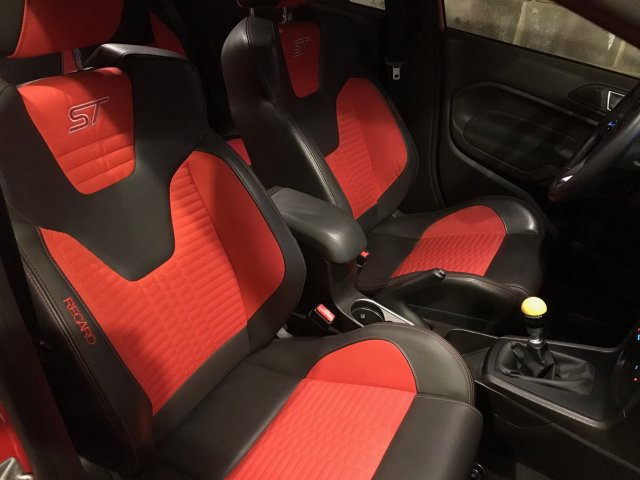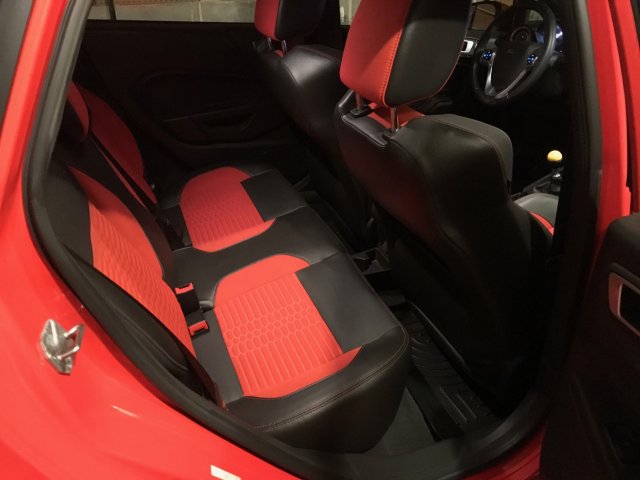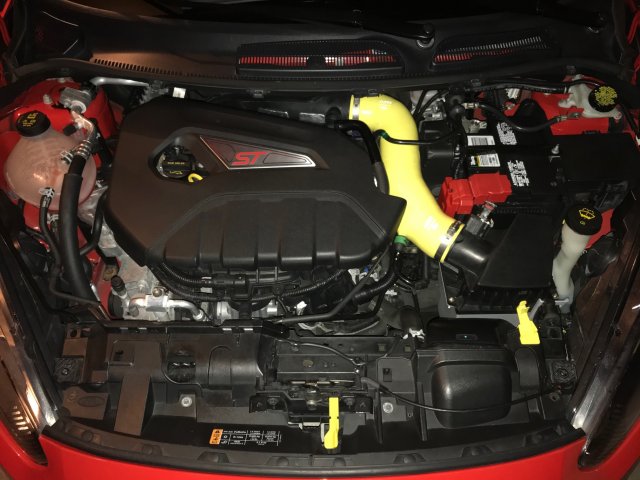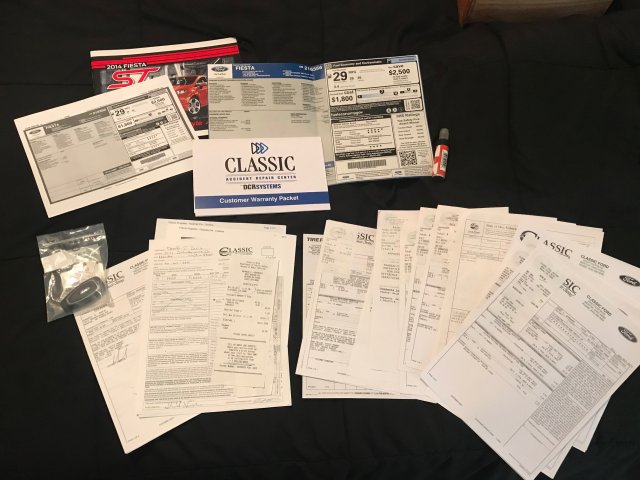 Priorities have just change for me