Hey yall, got notice from Mazda that my 2019 Miata just arrived stateside, so its time to make way for the queen!
Unless otherwise stated, All prices are without shipping, from San Antonio, TX.
MBRP Catback 3'' aluminized
$275
Cobb AP v3 with several e30 stage 1 tunes and 3d printed A-pillar mount. includes all the stuff cobb sent - - UPDATE: I do not think that these tunes are able to be transferred to the buyer's vehicle. Only the Cobb tunes will be available for use. But if I had to recommend a stage 1 tune, go with the dizzytune e30 / 93 combo.
has small blemish on screen protector
$375
SOLD
Garage Line Pedal spacer
$60 shipped
SOLD
No pistons pedal spacer
$25 shipped
ST200 airbox with ramair filter -
SOLD
$200 shipped
2017+ Interior Lighting Retrofit Kit - adds interior light bar to 2017 and newer FiSTs. Includes harness, light bar, PNP harness adapter, and PNP 3d printed LED glovebox adapters
$80 shipped.
Sold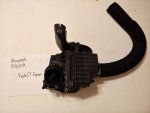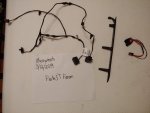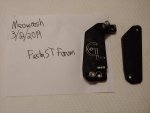 Last edited: