Hey folk...
Thanks to George aka [MENTION=10919]GTP[/MENTION] for cuing me to these mods...
I did interior LEDs a while back but never exterior...then I did fog lights a few months ago and now here today I've added a few inexpensive budget LEDs for my reverse lights and low beams.
Features of these products:
+ inexpensive
+ well-reviewed
+ plug and play easy install
I know some folks like to go all-out when it comes to their projector/LED setup. In my case I just wanted something that required little to no thought for install and wouldn't blind other drivers as some setups do.
Both sets of bulbs were $52 together ($38 front low beams, $14 reverse) so this is a cheap mod that brings some nice return. Heck I spent $150 on my fogs and they're not nearly as useful as these.
These are great products, the front ones even have a fan for each bulb, that might be standard but I didn't know it was a thing. Pretty cool.
Install was 2 minutes per light in the back and 5 minutes per light in the front. Everything was swell except the passengers side front did present a little problem, the light once installed was flush with the access hole which means that the rubber cap that fits on to keep dust etc. out would not seat. I had to trim it a little bit as pictured below. The one picture with my finger shows the light touching the access hole on one side and the part of the rubber cap I trimmed on the other. The important thing here is once re-installed you need to make sure that fan is still spinning and not being crushed by the cap that doesn't fit. I checked, both were spinning so all is well. Just plug it in, lights on, and listen for the little fan. I added a bit of hot glue at the end to keep that area sealed.
BTW if you're new to the car and you found this thread, check out my video on headlight installation without cussing, it will help you.
Anyhow I'm happy, going for a test drive tonight when dark but I can already tell these are going to be fantastic. This is one of those cheap easy fun no-stress mods, the lights even have instructions with broken English which adds to the experience every time.
Reverse LED:
https://www.ebay.com/itm/LASFIT-T15...e=STRK:MEBIDX:IT&_trksid=p2060353.m2749.l2649
Front LED low beam:
https://www.amazon.com/gp/product/B07C1LTQ92/ref=ppx_yo_dt_b_asin_title_o01__o00_s00?ie=UTF8&psc=1
PICS:
Reverse LEDs
Socket
Installed
Before
After
Front LEDs low beam
Look at the cool fan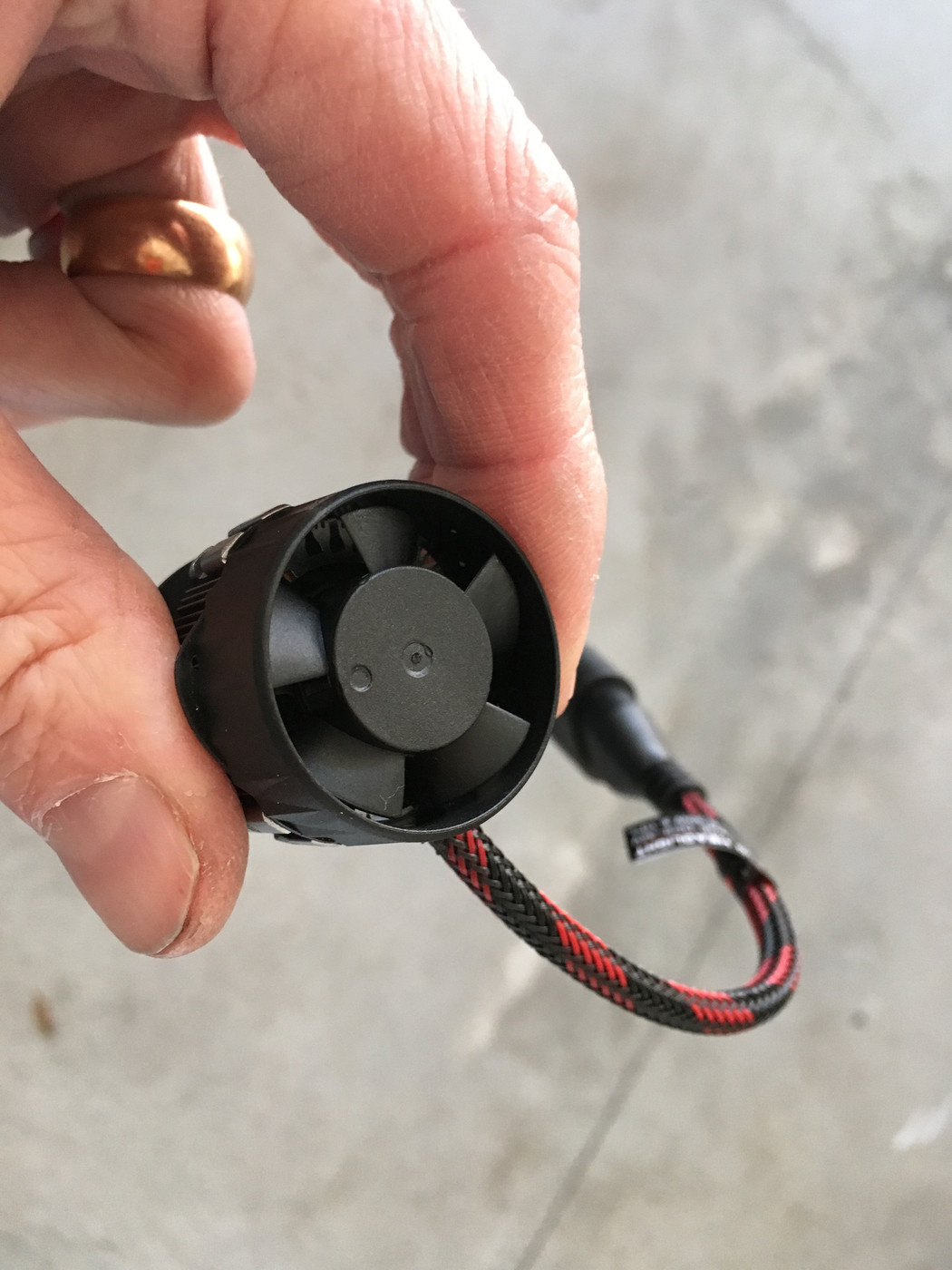 If the product is failure...
Here's what I was talking about, the light is too close so I had to trim the rubber cap
Added some hot glue to seal it up since I cut it a bit
LED on the left, regular bulb on the right
LED on the right, regular on the left, looks great!!!
I'll post more thoughts after I drive in the dark some...