Picked up PB FiST Mid Oct 2013
Played around with SVT stock rims and 225/45/17 Dunlop DZll but turned out as heavy as stock and rubbed without spacers.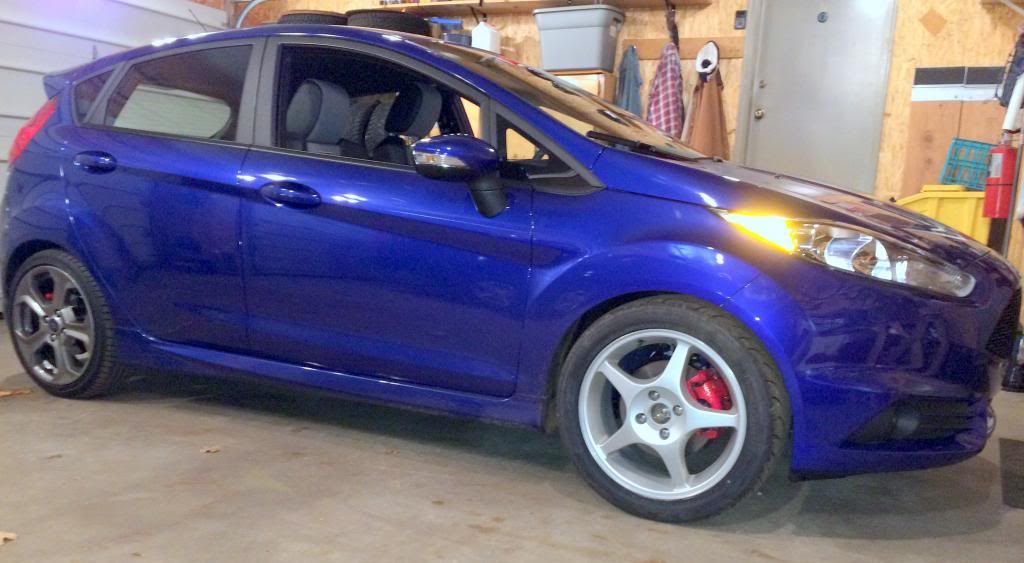 Decided to Coat the SVT wheels for tweener season use when snow tires are not needed but it is too cold for Summer tires going to wrap them in MICHELIN Pilot Sport A/S3, 205/45/17 and see if these tires live up to the hype..
Note the Red ST plate is my Dead Pedal idea in the works ..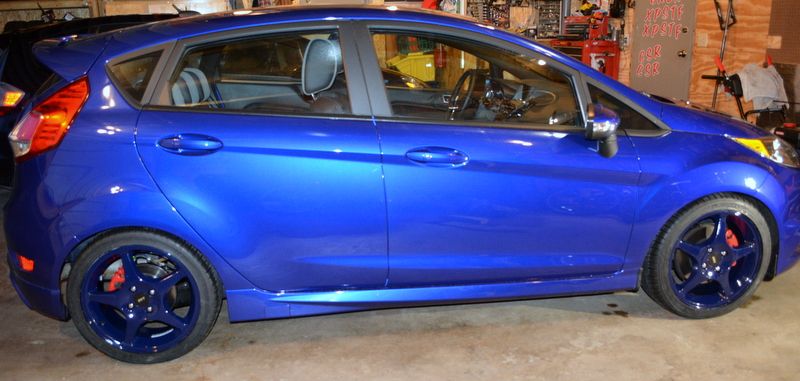 With Winter coming i need to find some winter tires and decided to go with a set of 15 inch MSW Trpe 23 rims and a set of Blizzak WS 60 195/55/15 the Tire Rack had on close out. They ended up being a few pennies more than just snow tires in my size 17 inch tire..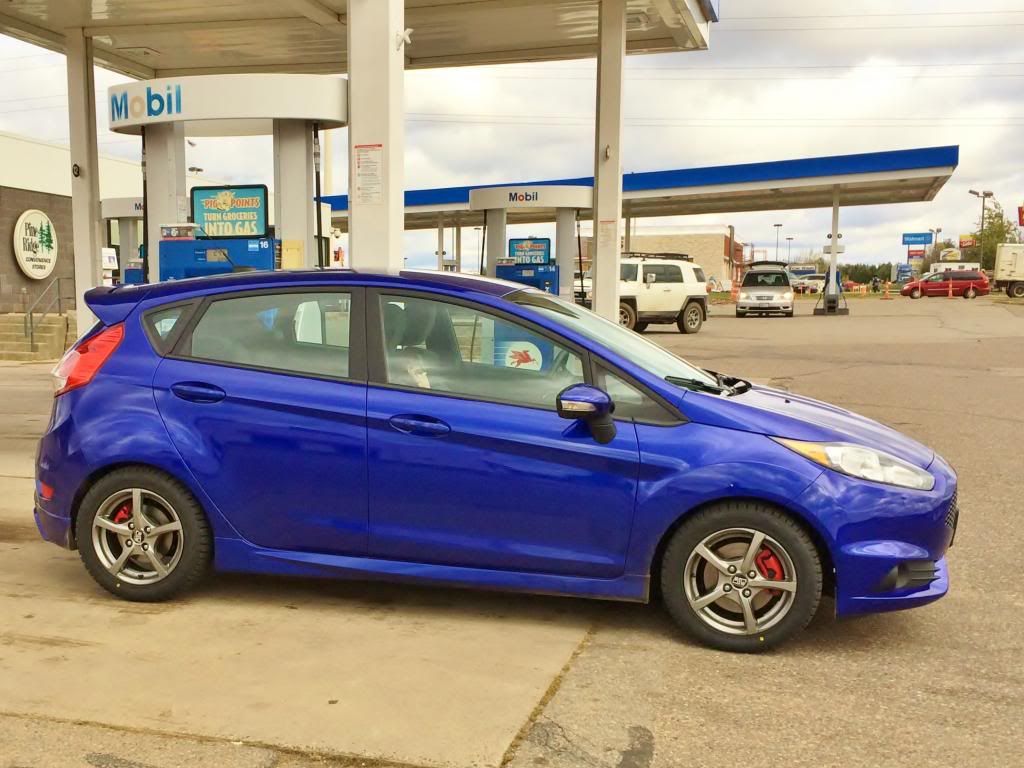 Moved on to adding a better engine tune with the COBB AP (running 91 tune as 93 octane gas is hard to find in town) LOVE THE AP Glad it was my first real mod I Installed