Messages

1,380
Likes

358
Location
I am in the process of assembling the transmission that failed recently and up to the point of setting the diff preload. This maybe helpful if you are installing a LSD yourself.
This image is what you will see when you have removed the bellhousing end of the trans case.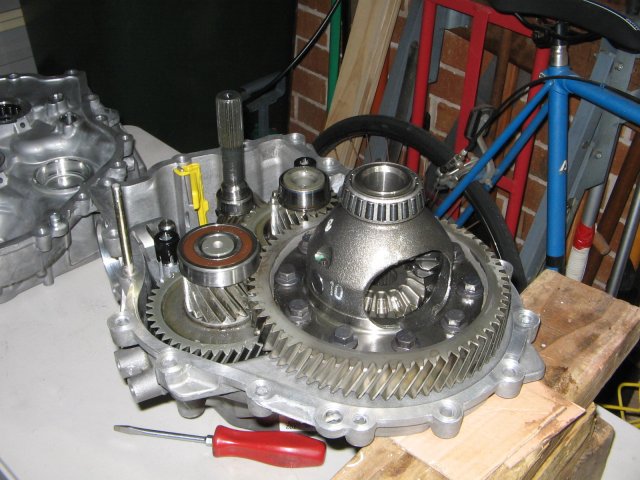 Here I have remove the differential and the reverse pinion so I can changeout the bearing as part of the rebuild. Removal of the reverse pinion is not necessary to change the differential.
Sorry about the 2 images here.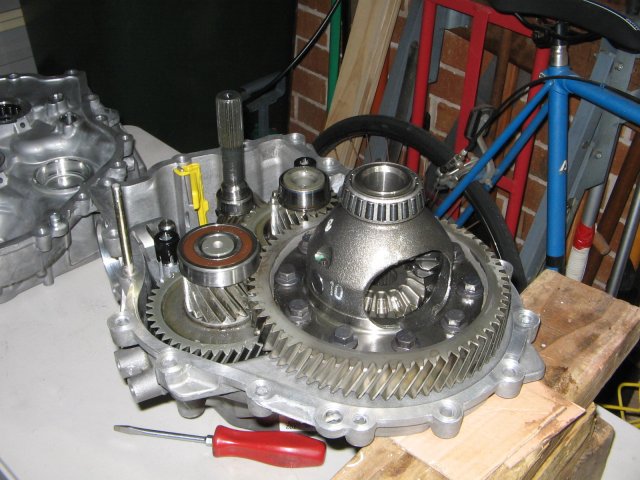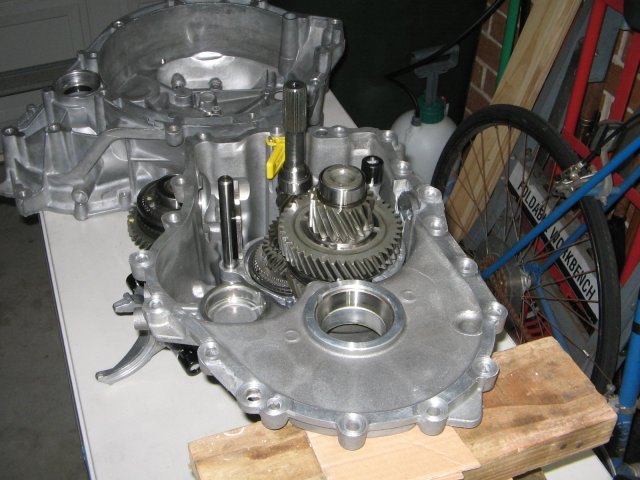 I need to remove the bearing cup from the front or the bellhousing side of the trans case. I have decided to pull it out using a socket and threaded bar. Removal is easy using this method and it does not damage the shim. To reinstall the bearing cup I used a hammer and punch. I installed the bearing cup without the shim. The bearing cup is not a tight fit in the housing. I did not bother freezing the cup or heating the housing. I used the same method to replace the bearing cup in the other side the transmission housing.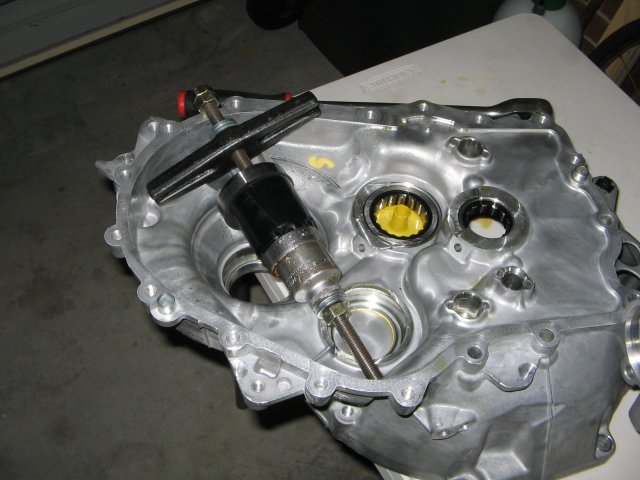 I have reinstalled the bearing cup without the shim, reinstalled the diff and front of the transmission case. I am changing out the diff, removing the Quaife LSD and refitting the OEM diff. I have installed the diff without the ring gear fitted. It needs to be swapped over anyway and it allows me to measure end float without drag from the ring gear against the reverse pinion and the output shaft pinion. Before I measure end float I need to rotate the diff a few times so the rollers of the bearing seat properly in the cups. Rotating the differential and moving it to measure end float are done by hand because there is no drag to overcome with the ring gear removed from the diff housing. I am using a dial indicator and magnetic base. I Must get a consistent reading measuring 3 or 4 times. Don't rotate the shaft during end float measurement.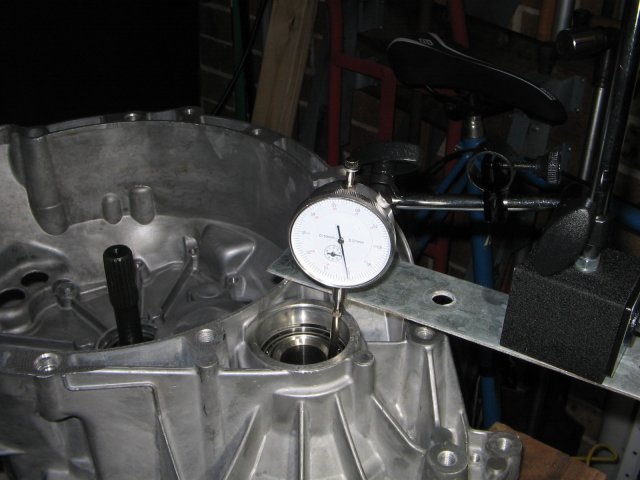 Once I was happy with the end float measurement, I removed the front housing, removed and reinstalled the bearing cup with the correct shim and finished the assembly of the transmission.
Just to note, I did not have to change shim size in this case.
Last edited: