Messages

1,234
Likes

517
Location
First off, this car was purchased with the intention of not modifying it besides some required exterior mods to reduce rock chips (I drive on gravel daily).
So... with my '99 Civic SiR written off by some SMRT fellow in a Ford Probe I determined it was time for an upgrade and the Fiesta ST fit my requirements. Test driving at my 'local' dealer and I was sold - with 0% financing it was impossible to turn down. It does everything I need from a car (fits my 2 dogs plus GF and I, is good on gas and is fun to drive) and it does them well. With a supercharged Toyota 4Runner and a modified Toyota Tundra (sold) for work the Fiesta ST is the reliable car that can get me to and from parts shops.
Over half a year later and I am still in love with it (besides finding out that yes, corners were cut in the quality of interior pieces) and the performance is everything that I wanted the Civic to be. I had envisioned going with a full turbo kit but adding it to the B16A was quite cost prohibitive at the time.
I will attempt to keep a list of the current mods at the top of this page - seeing as this 'build' isn't even supposed to be a build, it should be relatively short. Unfortunately, I have a problem with modifying vehicles...
Factory Options
- Spirit Blue
- Recaro Storm Seats
- Titanium Painted Wheels
- Sunroof
- Navigation
- Weighed on a scale with driver and near full tank of gas = 1380 kgs = 3042 lbs.
Interior
-
JBR Weighted Shift Knob
- added my own O-rings
-
OMP Pedal Set
-
Redline Interior Leather Kit
- 5 Piece (armrest, front doors, rear doors)
-
WeatherTech Digital Match Floor Mats (front and rear)
-
WeatherTech Rear Cargo Mat
-
'no-piston' Dead Pedal
- Front Map Light LED Swap
- Rear Cargo LED Swap
- eBay E-Brake Handle ST Decal
- Sound Deadening of Spare Tire Area
-
RAM Mount X-Grip
for AccessPort
Exterior
-
Rok Blokz Mud Flaps
- Custom 3M Protective Film (A-Pillars, Rocker Panels, Rear Cargo Entry + Standard Fiesta ST Kit)
- Window Tint - 15% Rear, 25% Front
- Matte Black 3M Wrap on front chin piece (between fog lights)
-
WeatherTech In Channel Vent Visors
- Head Light Bulbs - Philips Diamond Vision H11 HID Super White 5000K Headlight Bulbs
- Philips CREE Reverse Lights
- LED License Plate Lights
- Fog Light Bulbs - Kensun HID 35W 3000K
- Lamin-X Covers on Fog Lights - Clear
-
Lightforce Striker 170's with Blue Combo Lens
- Cross member notched and welded for mounting
- Debadged Rear - Removed rear 'ST' and 'Fiesta'
-
Perrin 'Super Shorty' Antenna
-
'no-piston' Battery Tie Down
- Removed Honeycomb from Front Grill
-
Versus Rear Diffuser
Suspension
-
MeisterR Zeta CRD+ Coilovers
(Full soft for normal driving - 2/3's cranked up for spirited driving)
Engine Bay
-
Pumaspeed X-47R turbo kit
- Custom Tune (91/94/Race Gas)
-
DEI T3 Turbo Blanket and Downpipe Wrap
- could go with the T25/28 Internal Wastegate option instead as it would probably fit better but I made the standard T3 blanket fit snug enough to not interfere with the waste gate actuator.
-
GFB Diverter Valve
-
Turbosmart WG @ 11 PSI
- 2mm Preload
- Large Inlet Elbow - custom ported
- OEM Turbo Manifold - custom ported
-
Depo Racing Intercooler Charge Pipes
-
Depo Racing Intercooler
-
Mountune Silicone High Flow Induction Hose
-
Whoosh Crossover Pipe
-
NGK Spark Plugs
(LTR7IX-11 6510, gapped @ 0.025)
-
Mountune Magnetic Oil Drain Plug
-
Mountune Symposer Delete
-
Borla Cat Back Exhaust
-
2JRacing Catless Down Pipe
-
COBB AccessPort V3
-
COBB Exhaust Hangers
-
COBB Rear Motor Mount
-
COBB Drop-In Panel Filter
-
Moroso Oil Catch Can
Transmission
-
Mountune Short Shifter
-
JBR Solid Shifter Plate Bushings
-
'no-piston' Gas Pedal Spacer
Brakes
-
Mountune Stainless Steel Braided Brake Lines
-
Motul RBF 600 Brake Fluid
Wheels and Tires
- Stock Titanium Grey Wheels for Winter
-
Yokohama - IceGuard IG52C
- 215/45R17
-
Motegi MR125 - Flat Black
(17x7.5 ET35) -
14.28 lbs / wheel
-
Toyo R888R 225/45R17's
- only two for the front
-
Rota Recce - Silver
(17x8 ET40) -
19.2 lbs per wheel
-
Continental Extreme Contact DW - 225/45/17
Coming Soon
-
Mountune Radiator
-
Mountune Silicone Coolant Hoses
-
Quaife LSD
-
Whoosh Auxiliary Fuel Kit
-
Rally Hood Vents
- Airbox Upgrade (custom ST200 upgrade)
-
Skid Plate Ducts
Wish List
- Flare Kit
- Oil Cooler
- Japan Racing 17x9 wheels
Removed Mods
-
'no-piston' Evan Canister Skid Plate
-
Fumoto Oil Drain Valve
(F106S with adapter
ADP-106
)
Imgur Album
Current
X-47 Turbo - 94 Octane
~270 whp and 300 lbs*ft
X-47R Turbo - 94 Octane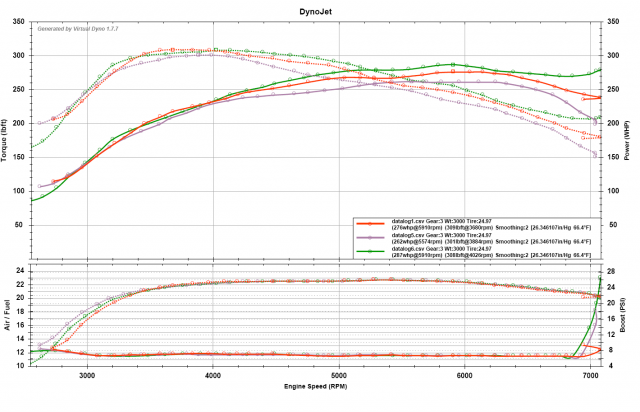 Still on the lot
Day it came home
Last edited: