Messages

12
Likes

6
Location
Hey guys. I have been visiting this forum often since I bought my FiST. I think the stock stereo is great for all the kids, except me. Its heavily lacking. So I bought myself a couple items. And had some stuff sitting on the shelf.
Speakers, I have some kicker qs s65. I picked them up because the tweeters can detach and they are well made.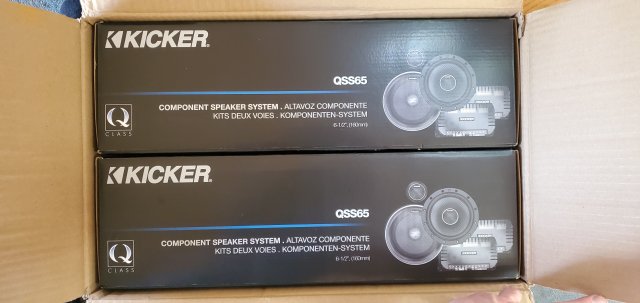 I also had a jl audio HD 900/5. Which I'm going to drive these speakers with. My sub is going to be either 3 jl audio 10tw3 or 2 jl audio 13tw5 (in custom life after bass boxes). Which all would fit under my false trunk floor.
I was going to add a lc7i. I have some dynamat extreme or some nice Japanese sound mat, which I cant remember whats its name. I was going to line the doors and floor with.
Anyone have any suggestions on adding, not doing or why I dont need what pieces for any reasons? My budget for stereo parts was 5k. Im well under it. As the speakers I cant remember were like I think 4-450 each pair, amp was 900 new, and subs and dyna mat were priced well enough I cant complain. I still have about 2k left for whatever. (Stereo related, or sound enhancements, or quality of life improvement etc. )
I'll post pics of all my gear and when I start slapping it in, and my step by step.