Messages

541
Likes

410
Location
I recently changed my BBK to an AP Racing setup so I am selling my V-MAXX 290mm BBK. This kit is in good working condition but has some cosmetic issues.
$600 shipped (within the US)
SOLD
I ran this BBK on several track days, autocross, daily driving, and winter driving. It held up every time, no issues. They never leaked and never faded. I use Motul RBF600 brake fluid and Ferodo DS1.11 track pads for track days. The heat that went into the calipers on a few of the latter track days caused the paint to peel off around the pistons. I rebuilt the calipers and found that the dust boots had melted/degraded. V-MAXX does say to remove them for track days but I decided not to, so that was my mistake. The dust seals are not meant to take that kind of heat but the piston ring seals held up just fine, no leaks ever occurred. I rebuild the calipers and installed new pistons, piston rings, and dust rings. Since the rebuild, the calipers have not seen any extreme use so they should be in excellent condition.
The brake pads are Ferodo DS2500s and are a little over half worn. They are fairly inexpensive at around $135 for a set. I recommend Ferodo DS1.11 pads for track days.
The brake discs appear to be in good condition still so I would estimate they will last another 20-30k miles under normal driving conditions.
The brake pads have a spring clip but the pads themselves shift (forward/back) slightly inside the caliper when the car changes direction (forward to reverse and vice versa). You can hear the pads shift inside the calipers but once they are in place they don't make any noise during normal driving, just when backing up and then going forward again. It was just a noise issue, never became a mechanical issue.
The kit also includes new stainless brake lines, spare pad retainer clips, spare crossover lines, spare bleeder caps, and the old caliper pistons. I cleaned up the old pistons and they look ok to reuse if needed.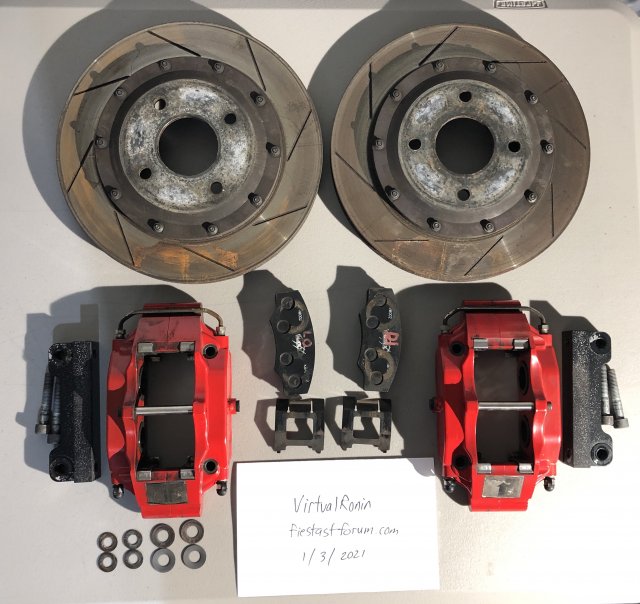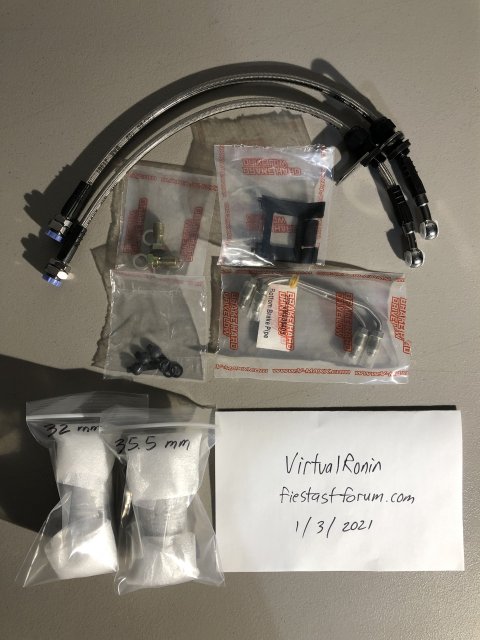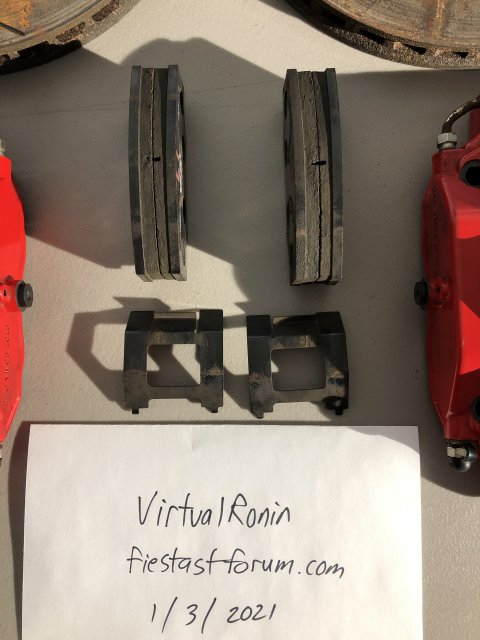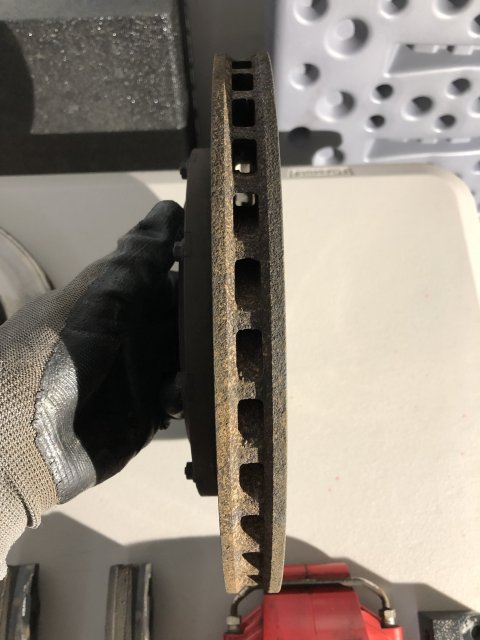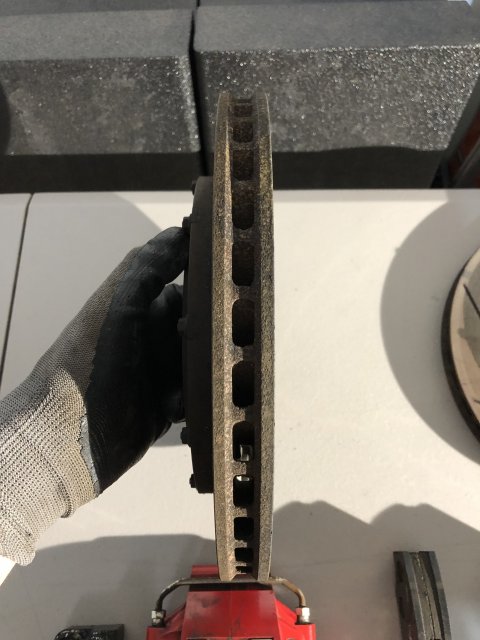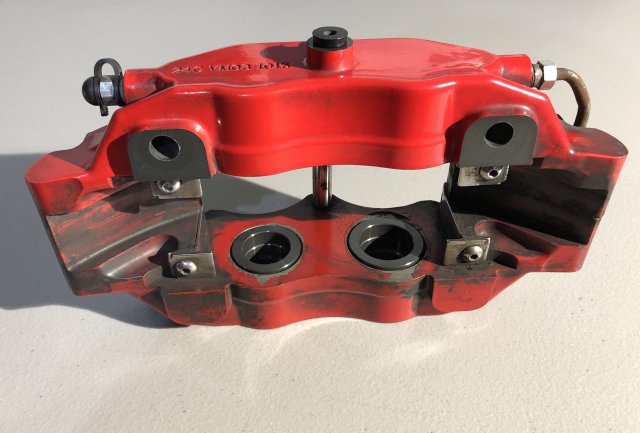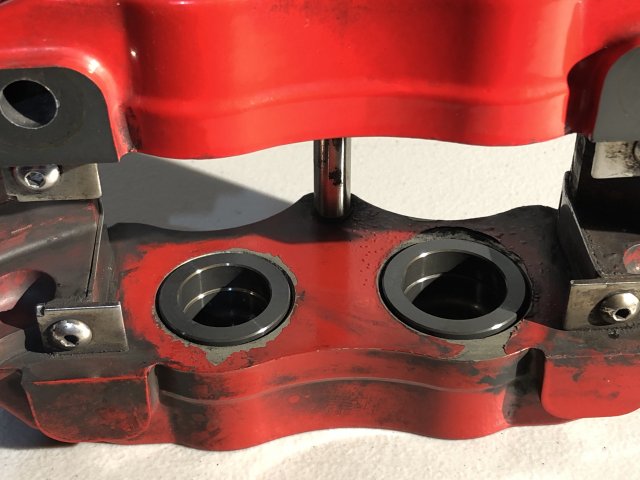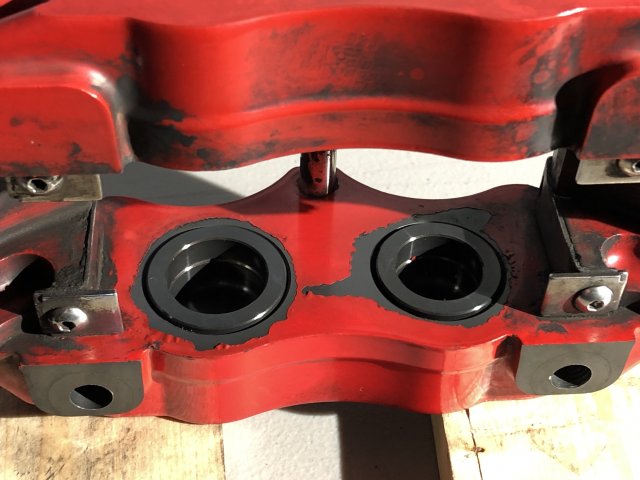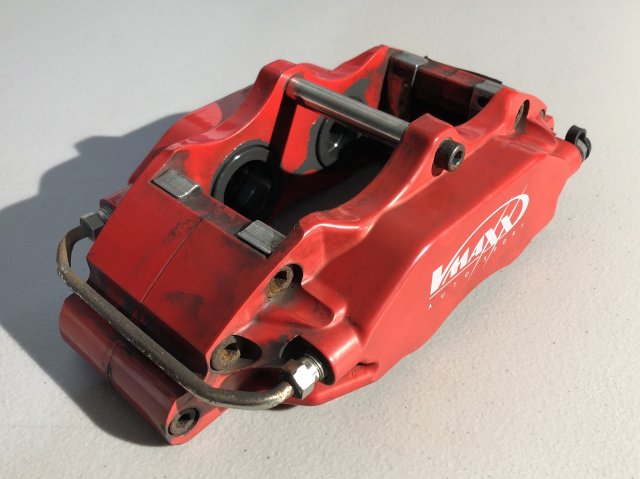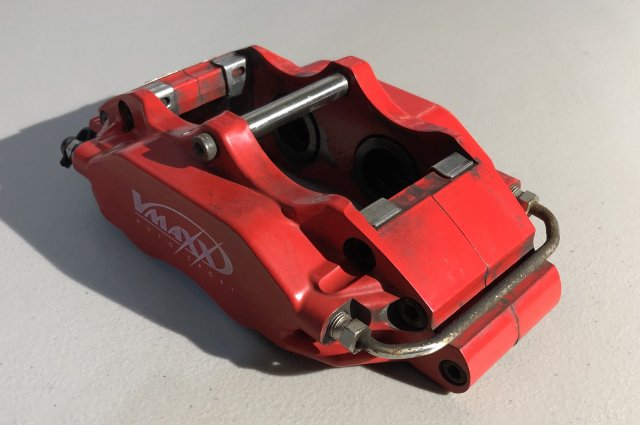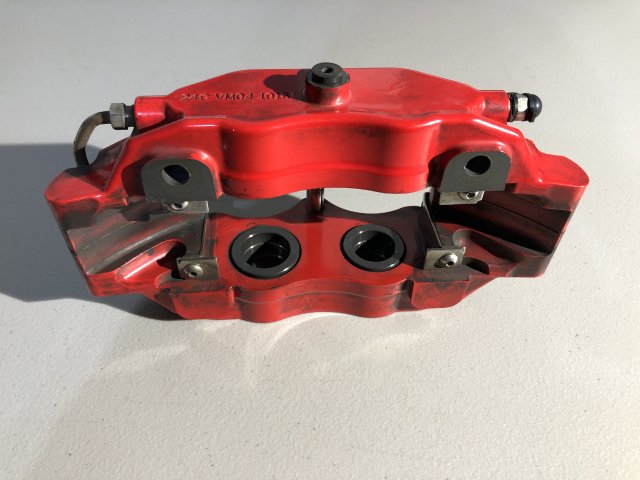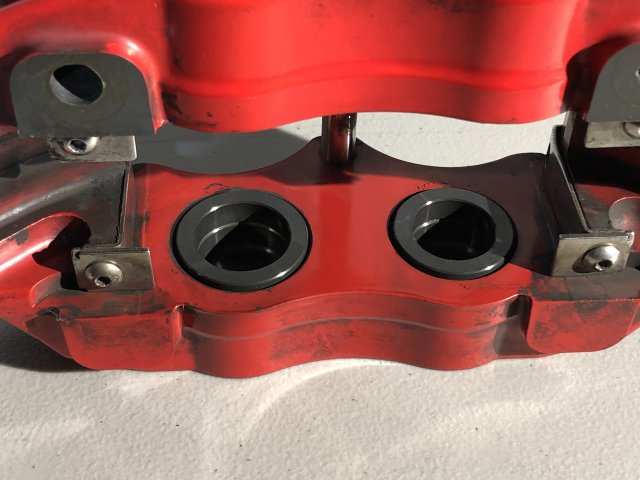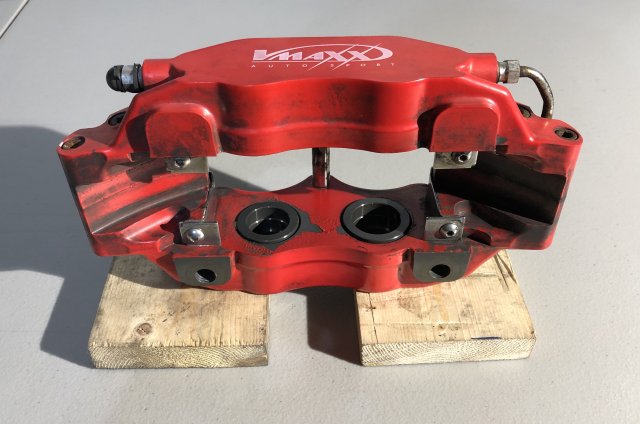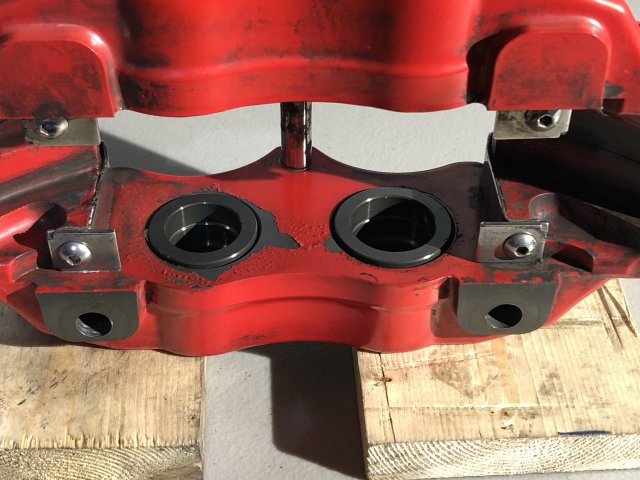 Last edited: