All parts sold. I'd love to thank all of you on this forum. As a longtime lurker, you all helped me so much with my FIST journey, and it was such a blast being a part of the overall community. Cheers to you guys, keep the rubber down and enjoy these awesome cars!
EDIT: Looks like I posted pictures that were dated one year in the future, my bad.... took them over again and reposted with the correct year.


Hello all,

Looking to sell a few items I will not be needing anymore. I will be leaving the platform in the coming weeks and will have no use for these for my new car.
All prices are OBO and I am willing to do a package deal if there is someone interested. All Items are also available for pickup in Austin, Texas.
(Pending) Cobb AccessPort V3: 415 shipped PayPal G/S
I used this mainly to monitor vitals on the ST. Unmarried (divorced?) this evening. Will come with a soft case, silver and blue faceplates, and the OBD cable. I recently removed the plastic film on the screen. Spent most of its time in the case. Does not include any of the mounts, they became brittle with the crazy summers here in Austin and broke.
Cobb Intercooler - 250 Picked up in Austin.
(I'm not sure how I would ship this economically)

Brand new Cobb intercooler. I never got the chance to install it on my car. I don't have any of the hardware that would be included with this. Literally no issues with it at all, not a bent fin in sight.
Even has the end cap covers!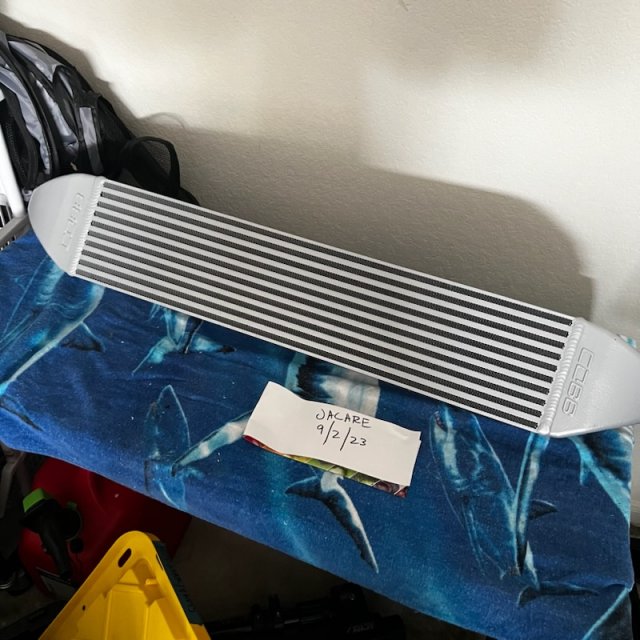 Please let me know if you have any questions. Id like to get these gone as soon as possible so that I can bolster my next downpayment on my new car.
Last edited: