I am getting rid of some parts I didn't need while swapping a Fiesta ST engine into a 1995 Ford Ranger. Yeah, lol, you read that right.
I have a stock turbo with 40,xxx miles on it. This will come with the stock inlet and the Puma speed inlet. $150 plus shipping. (It's heavy)
SOLD! Never installed Catless downpipe 3" inlet 2.5" outlet $160 shipped
Used Catted Downpipe 3" inlet 3" outlet $120 shipped
New Symposer-Port Turbosmart Vee Port PRO Blow off Valve "kit" $200 shipped
New Spec stage 2 clutch disk (only the clutch disk!) $215 shipped
Shipping will be USPS from Yelm, WA.
PM me with any questions. I can also meet if you are in the Tacoma, WA area.
I don't know what stuff usually goes for on here so if my prices are crazy just let me know and i'll adjust.
thanks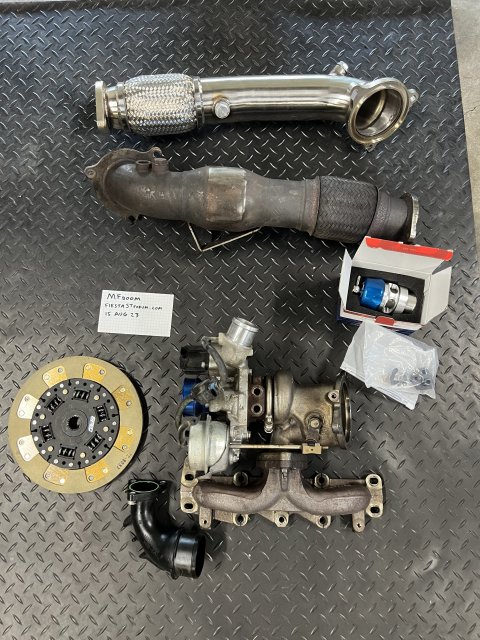 Last edited: