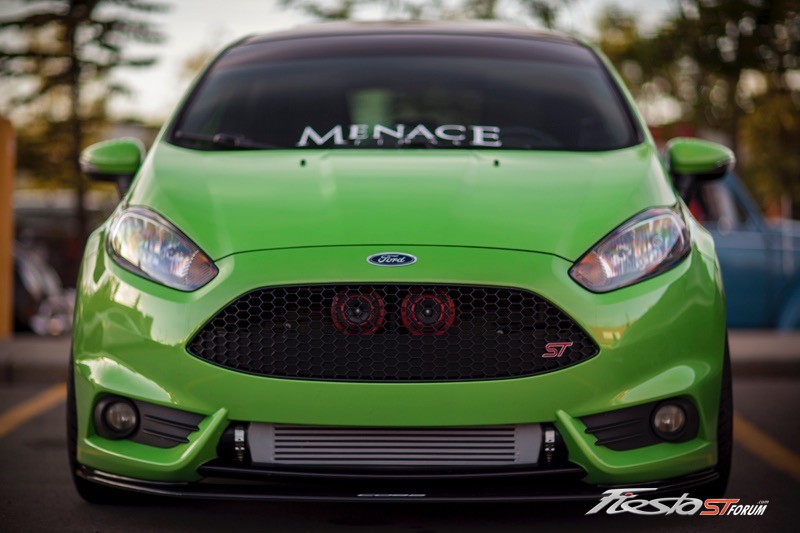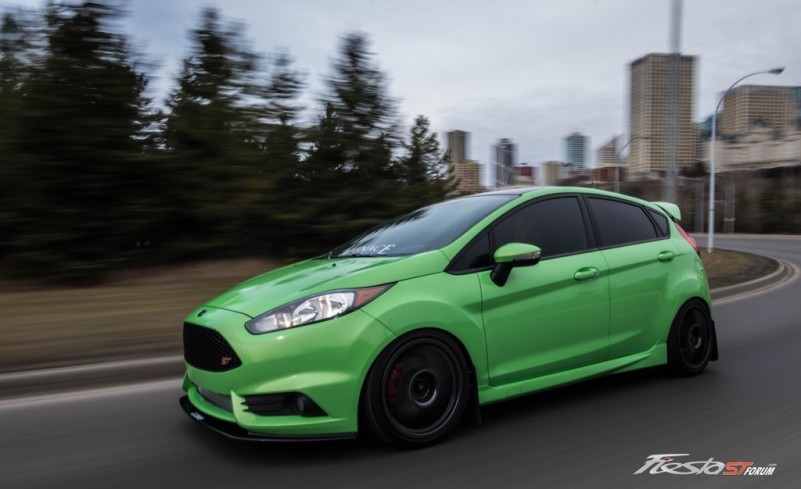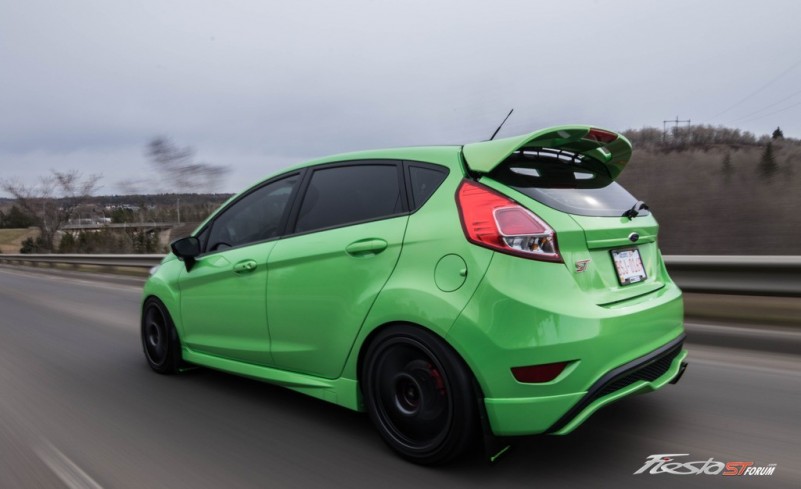 User Name: bodytech [MENTION=3507]bodytech[/MENTION]
Real Name: Reid Hogan
Location: Edmonton, Alberta, Canada
Year of Vehicle: 2014
Color of Vehicle: Green Envy
Current Modifications
Cobb AP with a Freek 94 Pro tune
Cobb intake
Cobb RMM
Mishimoto J-Line
Deep racing cat less downpipe
MBRP 3" Cat back
Damond Motorsports VTA catch can
FS Werks short shifter
Boomba BOV spacer
Boomba Symposer delete
Boomba transmission bracket bushings
Cobb shift knob
Boomba wing risers
Triple R Composite splitter
Koni Str.T orange struts
H&R super sport drop springs
Team Dynamic's 17x8 et38
Gloss black roof wrap and windshield brow
Future Modifications
I literally just picked up my ST Coilovers from Fed-Ex this afternoon, installing those will be my next weekend project. I would also like to invest in a stickier set of tires as the stockers have a little too much stretch on the 8 wide and could probably be replaced soon. If everything lines up I would like to run a WMI system and the X37 turbo upgrade but that isn't set in stone yet.
Reason Why I Chose the Fiesta ST
I choose the ST because I was looking for a reliable daily driver last fall when I decided to go back to school to complete my degree. My criteria for potential cars was that driving around had to make me not miss driving my Ford Lightning, as I believe driving a boring vehicle around when you have a racetruck in the garage is the worst feeling ever. Overall I am more then happy with the purchase and would do it all over again if I had too.