Messages

6
Likes

11
Location
Hello all. This is my first post on the forum but I've been around for a bit.
I've recently started working with a startup co. MeLe Design Firm and we were the first company to offer a direct fit lightweight battery mount for the FiST among many other vehicles.
They are made local out of the portland area, cut in house, and come in a raw aluminum, texture black powder coat, or custom colors if you contact them.
Raw Aluminum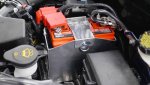 My custom powder coated mount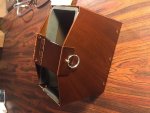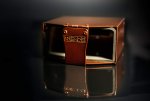 It fits the Odyssey PC680 and XS Power D680 battery and gives you a 16 lbs weight reduction from the battery assembly.
I known weight savings isn't super important to everybody but the product is beautiful and would go great if you have a custom looking engine bay.
Raw aluminum starts at $145 and the texture black starts at $155 battery and terminals not included.
If you have any questions but leave them here and I'll get back to you when I can. If you reach out on social media let them know that Ryan sent you over. I don't get anything from it at all I just want the team to know.
www.meledesignfirm.com
This is the info from the web listing.
-5052 marine grade, locally sourced aluminum
-CNC cut in house
-Hand formed, hand finished, hand riveted
-Each mount comes with a unique serial # for authenticity and quality control
-Comes with 304SS mounting hardware including proprietary coated mount plate
-Direct fit, no drilling required
Benefits:
-Sheds 16 lbs. from the nose of the vehicle, a 49% reduction in battery weight.
-Creates usable space to custom mount various items
-Cleans up engine bay
-Track tested (MeLe is currently being used in various forms of racing)