Messages

14
Likes

4
Location
Hey everyone,
I am attempting some data logging with the 2018 Mountune RR1 91 beta 2B preloaded map from the FB3 package off Mountunes website for revisions with Randy. I noticed at 2300 in rpm, the ignition corrections for cylinder #4 drop 2 degrees to +.07 from +3.2, every other cylinder stays at +3.4 degrees. Is this a bad sign? Is cylinder 4 going too be an issue or is this simply something the tuner will compensate for in the new tune? I plan on being in slot 4 aka panic mode too avoid more/any detonation. I have been using QT brand 91 octane fuel and have OAR values of -1 on this map. Car har 8200 miles on it with basic Mountune stage 2 bolt ons;
Mountune High Flow Induction Hose, Mountune High Flow Lower Intercooler Charge Pipe, Mountune FB3 Package(intercooler, RMM, Cobb APV3, airbox[still have not recieved]), Mountune Turbosmart Kompact BOV kit, & Radium Engineering Dual Catch can System​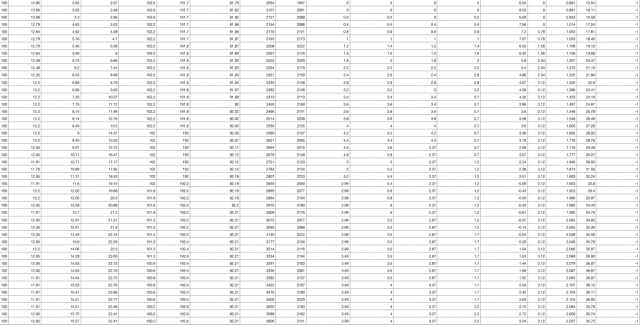 Here is one of the data logs showing this; I hope someone can put my mind at ease or at least give me a sense of what I should do moving forward. I've been doing my best to learn about ignition corrections and OARs, if there are any other things anyone thinks are worth expanding my knowledge on please let me know. Im really trying to be a student of these motors/cars. Ive been data logging with Randy at mountune however I have been experiencing difficulties with the actual data or following the exact instructions and keep having too redo logs and that takes around 7 days to hear anything back. Any help or if someone can glance over my logs sooner and give their thoughts I would really appreciate it, thank you Fiesta fam.
Timothy