Messages

3,510
Likes

1,160
Location
I am always on the lookout for uncommon gadgets for our cars on AliExpress and someone in one of the FB groups found these before I did!
I went ahead and ordered them, they claim only 2-2.5 weeks for delivery and considering they all are shipped from Asia anyway, even the
eBay
listings, I went with this particular listing as it was least expensive for what looks like exactly the same product from other sellers anyway, and tied for shortest delivery time. Obviously will work on all of the Mk7 through the 2019 MY sold in the Americas, or at least all North American ones...
https://www.aliexpress.com/item/4000275409303.html
So others who have ordered before say they work great, so thought I'd share as I've never heard of them before... So we'll wait and see and I'll report back on actual shipping time, installation, quality, results and all that, but for the money seems like a very cool little upgrade!
Edit: Well, the verdict is that they leave a small gap at outside end of it, but otherwise work good. See page to see the gap before you decide to buy!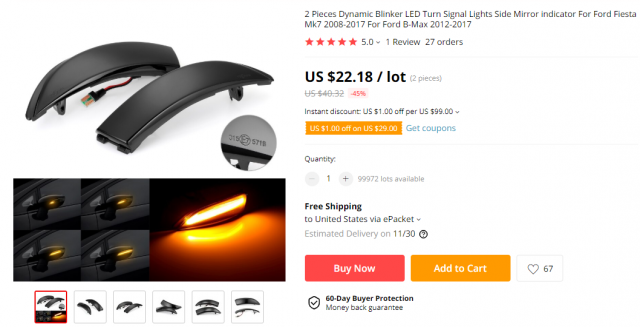 Last edited: