Messages

678
Likes

99
Location
So, a couple of months ago, shortly after getting back from deployment, my brake light started to come on intermittently. I had about 53K miles on my '16, and planned on Replacing my pads at the least anyway. I'm pretty easy on the car, but have been able to stretch the brakes this far because most of my driving is at 80mph on the freeway to work, with very little braking.
Once the light started to come on more often than not I was forced to look into getting the job done. Since I had to replace brakes anyway, I figured it would be a good time to upgrade from stock. However, I'm pretty broke, and have been interested in the bigger rotor solution Taz has been talking about for the past couple years. I'm happy that the kit was finally released to the public by Mark at Gold Coast Auto, out of California. I purchased the front and rear kits, and both come with custom brackets and hardware.
After concerns about initial bite and my lack of track driving, I settled on OEM fiesta performance brake pads. I think I paid less than $950 for pads, rotors, and hardware.
The Centric 323mm front rotors and 302mm rotors look great (painted centers and edges) and the installation was relatively simple. This is my first brake job so it took me forever however. I already removed my front brake dust shields years ago to install boomba brake ducts, but realized the rear shields need removal as well.
The kit came with instructions, and about the only thing I can fault is that the instructions don't specify that rear dust shields require removal to clear the rotors. The hardest part of the install was contorting myself under the car with the ratchet extension removing/reinstalling the 5 bolts (including ABS sensor bolt) to take the rear hubs off the car for the dust shield removal. Anyway, once the calipers were cleaned and greased, everything went together fairly simply. The rear calipers are tight. I had to bend a bracket a bit forward to give some slack to get them back on.
I only have taken the car out once to bed the brakes in, but they already feel stronger than stock. I don't feel any issues with the slightly increased rear brake bias, and the rears are far less bedded in, judging by the marks on the rotors. They really fill the wheel wells of my stock 17" wheels. I still need to change fluid, but I think I'll pay to have that done rather than badger my wife for help or pay for a speed bleeder.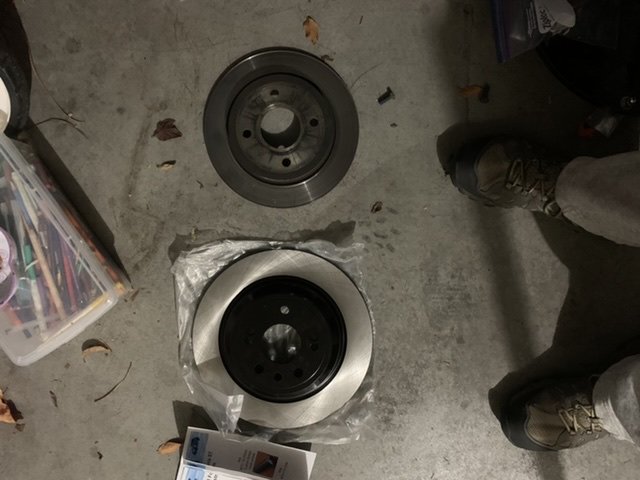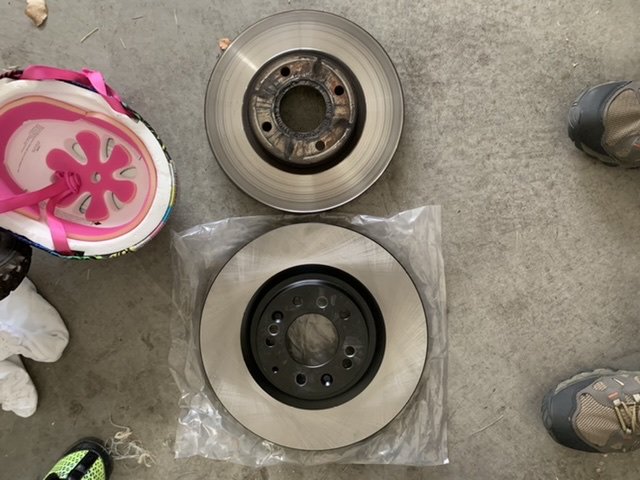 I'll report back once the brakes are bedded in, but I'm really happy with them so far!